Star Theory reportedly shutters after Take-Two takes over Kerbal Space Program 2
Lack of other projects and GDC's cancellation force studio to close in March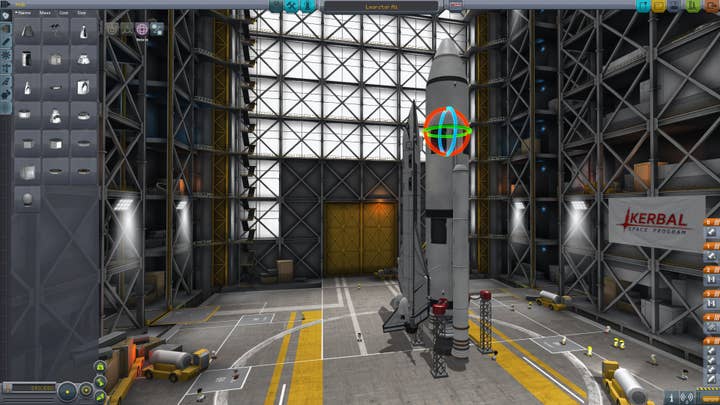 Original story:Star Theory Games has reportedly closed its doors, following Take-Two pulling its only project -- Kerbal Space Program 2 -- from the studio.
As reported by Bloomberg, multiple Star Theory employees received a LinkedIn message in December from Private Division executive producer Michael Cook, saying that the game's publisher was taking the game back from Star Theory.
"This was an incredibly difficult decision for us to make, but it became necessary when we felt business circumstances might compromise the development, execution and integrity of the game," it reads. "To that end, we encourage you to apply for a position with us."
Take-Two reportedly offered compensation packages to employees willing to join the newly-formed Take-Two internal studio Intercept to continue work on the game, which it announced (then-unnamed) in February as dedicated to the ongoing development of Kerbal Space Program.
Around a dozen of Star Theory's 30 employees eventually accepted the offer, including lead Jeremy Ables, creative director Nate Simpson and lead producer Nate Robinson.
Star Theory founders told employees the next day that while they had been in discussions with Take-Two to be acquired, the terms had not been satisfactory -- though the publisher taking the project from the studio was unexpected.
The remaining Star Theory employees spent the next several months prototyping projects with the intent of eventually pitching publishers at GDC 2020, but when the conference was cancelled in March and no other funding venues presented themselves, the studio was forced to shutter that month with employees receiving one month's pay and two months of health insurance.
During last month's Take-Two financials, Kerbal Space Program 2 was delayed to fall of 2021 with the publisher citing delays due to COVID-19 as the cause.
When we asked Strauss Zelnick at the time what had happened to Star Theory and if the project's shift had anything to do with the delay, the CEO said that the game's delay was entirely due to constraints related to COVID-19, and "not anything else."
Update: When reached for comment by GamesIndustry.biz on the fate of Star Theory, Take-Two shared a statement, a portion of which reads as follows:
"Private Division opened our own studio, Intercept Games, to bring the development of Kerbal Space Program 2 for our beloved and owned KSP franchise in-house. In doing so, we are empowering our deeply passionate and talented team to focus on quality, and we are thrilled with the progress that they are making on the game."