Star Citizen's starry cast includes Gary Oldman and Andy Serkis
CEO Chris Roberts takes a break from "the noise" to show the community where its money has gone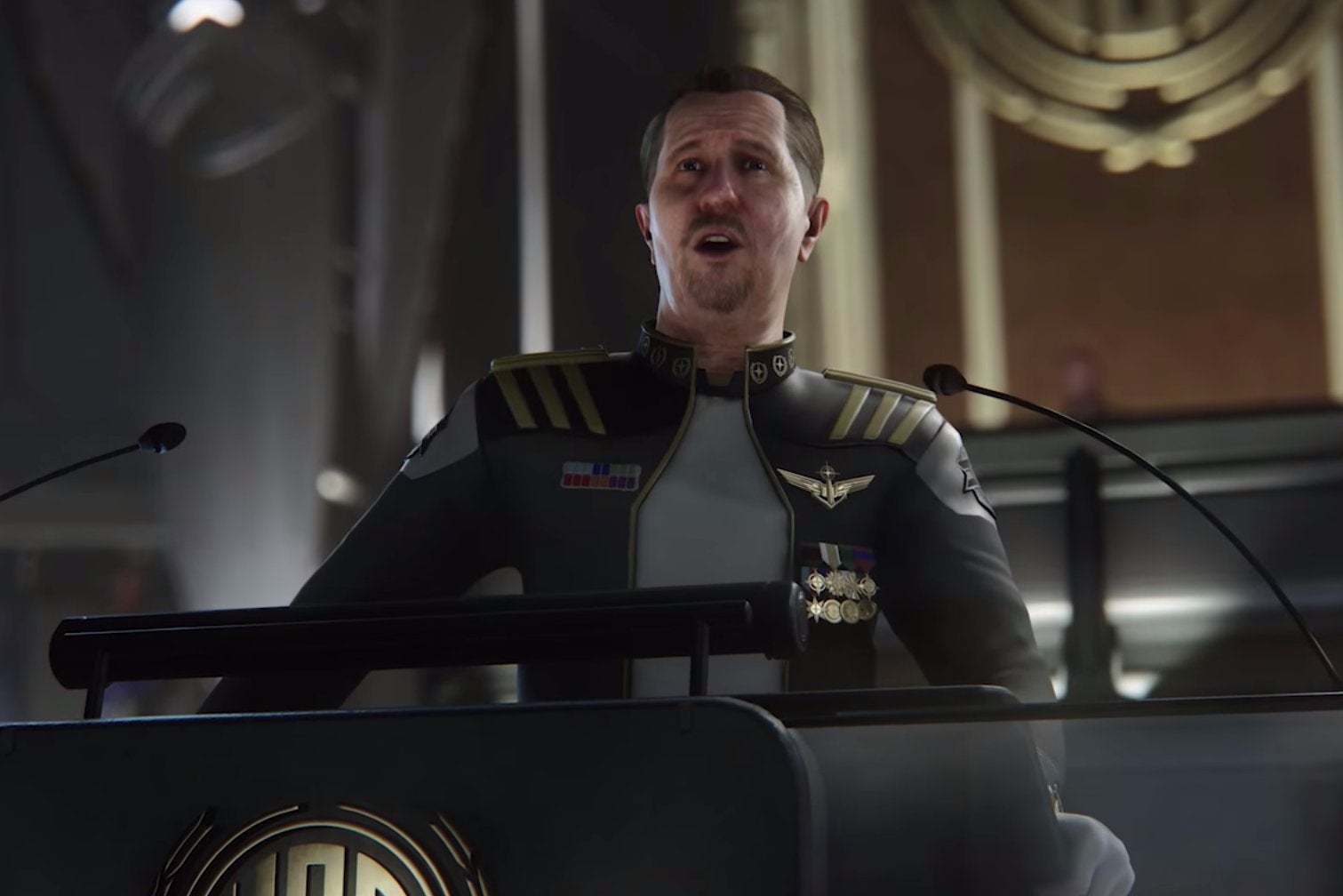 Star Citizen's cast will feature a string of high-profile actors, including Gary Oldman, Andy Serkis, Gillian Anderson and Mark Hamill.
As Cloud Imperium Games CEO Chris Roberts explained during a community event this weekend, the quality of Star Citizen's ensemble was made possible by the participation of its community, which has raised more than $90 million through a combination of crowdfunding and online transactions.
It is also in keeping with Chris Roberts previous games. The Wing Commander series was noted for its FMV cut-scenes, and the third game also had a similarly starry cast - which included Hamill and Johnathan Rhys-Davies, both of whom return for Star Citizen. Mark Strong, Liam Cunningham and Rhona Mitra will also appear in the game's single-player campaign mode, which is called Squadron 42.
"I think they're going to bring another level of performance and emotion to the game," Roberts said to the crowd at CitizenCon. He also claimed that the technology used to map the principal cast's faces represents "another step" beyond what Roberts believes was the previous high watermark, Crytek's Xbox One launch title, Ryse.
"As a standalone project, I would put it up against any AAA, big publisher, big budget game," he said, though with a production budget likely to exceed $100 million the involvement of a publisher is now the only meaningful difference.
Roberts also took the chance to offer a little reassurance on the health of Cloud Imperium as a whole, revealing that Star Citizen already has more than 991,000 players and a staff of 270 full-time developers.
"I know there's been some noise recently, but as you can see we have more people today than we did a few months ago," Roberts added. "Even with some of the changes we've made, we have more people working on the project than ever before."
The "noise" Roberts mentioned is almost certainly an article published by The Escapist, which levelled accusations of discrimination, misuse of funds and general poor management at Roberts and other key members of the Cloud Imperium team. The allegations have been roundly denied, and Cloud Imperium's threat of legal action was met with resistance by the the editorial team at The Escapist.