Stainless secures $3.5m for next-gen Carmageddon: Reincarnation
Investment from Bullfrog founder enables developer to build on current PC project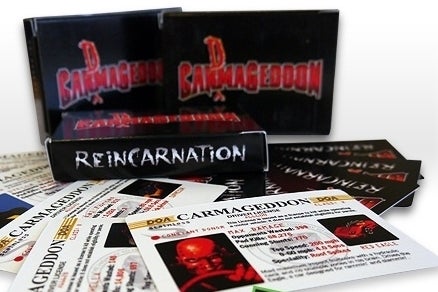 Stainless Games has secured a further $3.5 million for the development of Carmageddon: Reincarnation for next generation platforms.
The cash injection comes from Les Edgar, founder of Bullfrog games, former VP of Electronic Arts' European studios and shareholder in Stainless Games.
The $3.5 million boosts a company that raised over $625,000 for the PC version of the game through Kickstarter last year.
"We are delighted to have fully funded Carmageddon: Reincarnation without having to go outside of the collective of our own company, shareholders and fans," said Patrick Buckland, CEO of Stainless Games.
"It allows us to maintain a true independence and creative control whilst not having to compromise quality or content by budgetary constraints. For an independent, privately owned company to achieve this, is a testament to our strength and to the loyalty of our fans."
Stainless released a version of the original Carmageddon last year on iOS with an Android build due soon.
"I have always had a great belief in Stainless, and I really admire their continued success as one of the leading indie dev studios," added Les Edgar.
"The Carmageddon name is one we all want to see rise again, and I know that in the hands of its original creators, we're bound to get the best out of the brand."