Kickstarter gets ready to ride with Carmageddon: Reincarnation
Stainless Games has announced the Kickstarter reboot of the car-destruction classic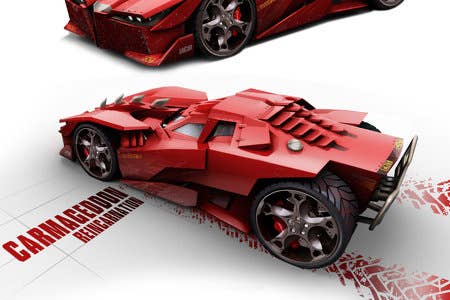 Stainless Games has announced the launch of the Kickstarter drive for Carmageddon: Reincarnation, a reboot of the studio's 1997 driving game. Having recently reacquired the rights to the series, the team looks to raise $400,000 to fund the title.
"Raising the funds through Kickstarter will mean that we keep complete control of the project and can make the game we know everyone wants to play - with no EVIL corporate investor or publisher telling us that we can't run over old ladies or set fire to cows," said Patrick Buckland, founder and CEO of Stainless Games.
"Carmageddon Reincarnation encapsulates all that is wrong - and therefore right - with video games. We will stay true to Carmageddon's roots while adding a ton more over-the-top, outrageous content," said co-founder Neil Barnden.
Stainless Games has been alive and kicking since the release of the original Carmageddon, with Xbox Live Arcade titles like Risk: Factions, Magic The Gathering: Duels of the Planeswalkers, and Novadrome under its belt. Assuming the game reaches its funding goal, Stainless is planning to release Carmageddon: Reincarnation on Steam by February 2013. Prospective backers can find out more about the rewards on the official Kickstarter page.