Stadia exclusivity pushes PS4, Xbox One versions of Serious Sam 4 into 2021
Croteam's upcoming shooter will launch on Google's streaming service and Steam in August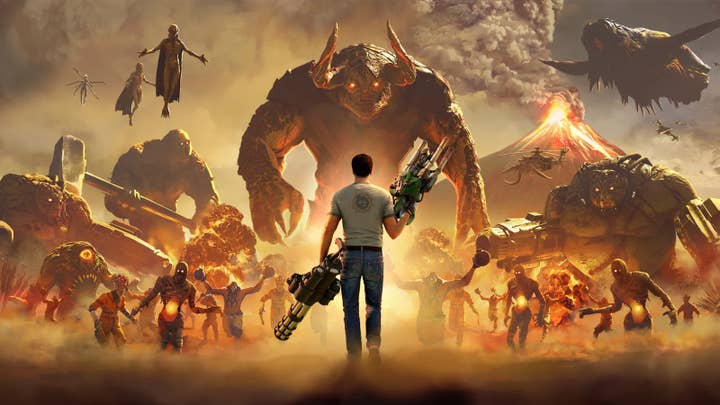 Serious Sam 4 will not be released on current-generation consoles until next year.
The news emerged as the game's developer Croteam and indie publisher Devolver Digital announced an August release window for the upcoming shooter.
It will debut on Steam and Google's games streaming service Stadia, but Devolver assures that console versions are still on the way.
"The game is still coming to Xbox One and PlayStation 4 after its period of exclusivity is over with Stadia," a spokesperson told Kotaku, adding that this will not be until some point in 2021.
This puts the current-gen release of Serious Sam 4 several months after the planned launch of next-gen machines PlayStation 5 and Xbox Series X. However, both devices will be backwards compatible which means this timing won't have the impact on sales it might have done in previous generations.
Google has previously said it is leaning heavily into timed exclusivity to generate interest in Stadia, with at least 10 exclusives planned for 2020.
So far, the majority of these have been indie titles, such as Gylt and Lost Words: Beyond The Page.
Serious Sam 4 is the first new mainline entry in the series in nine years, but time will tell whether it's popular enough to get fans signed up to Stadia.