SSX lands UK number one with Mario Party 9 in third
Uncharted Vita slips to four whilst perennial FIFA up to second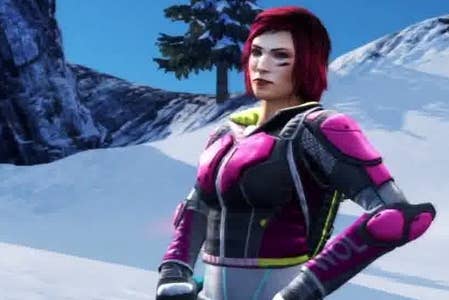 EA's SSX reboot has taken first place in the UK software chart on its debut, the first time that a game in the series has hit the top spot in its release week.
Last week's number one, the Vita exclusive Uncharted: Golden Abyss, has slipped to fourth place. EA regained second position with a resurgence for FIFA 12, while Nintendo's Mario Party 9 entered at third, despite not being stocked by under-fire UK retailer GAME.
No other new entries hit the chart this week, although Batman: Arkham City and Uncharted 3 make re-entries at 12 and 19 respectively. Wii RPG The Last Story has dropped from the top 20, with FIFA Football for Vita dropping from second to eighth.
All chart data is courtesy of Chart-Track.
| Last Week | This Week | Title |
| --- | --- | --- |
| New entry | 1 | SSX |
| 4 | 2 | FIFA 12 |
| New Entry | 3 | Mario Party 9 |
| 1 | 4 | Uncharted: Golden Abyss |
| 6 | 5 | Mario & Sonic London 2012 Olympic Games |
| 3 | 6 | UFC Undisputed 3 |
| 8 | 7 | Call of Duty: Modern Warfare 3 |
| 2 | 8 | FIFA Football |
| Re-Entry | 9 | Assassin's Creed: Revelations |
| 9 | 10 | Battlefield 3 |
| 7 | 11 | Syndicate |
| Re-Entry | 12 | Batman: Arkham City |
| 12 | 13 | The Elder Scrolls V: Skyrim |
| 16 | 14 | Zumba Fitness |
| 10 | 15 | Final Fantasy XIII-2 |
| 5 | 16 | Rayman Origins |
| 14 | 17 | Just Dance 3 |
| 20 | 18 | Saints Row: The Third |
| Re-Entry | 19 | Uncharted 3 |
| 19 | 20 | Rage |