Square Enix's full-year sales dip 6%
Despite launches for Final Fantasy Crisis Core and Forspoken, the firm's HD Games segment revenues fell 10%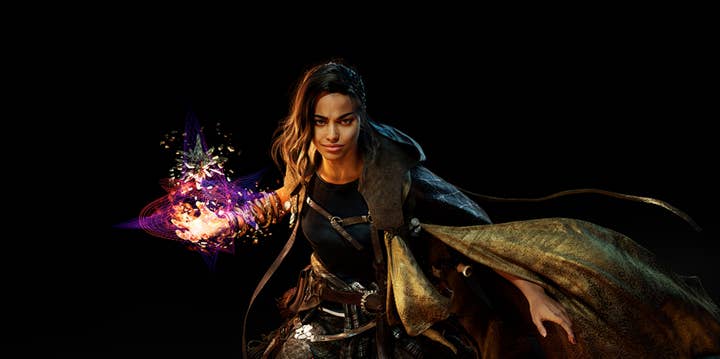 Sign up for the GI Daily here to get the biggest news straight to your inbox
Square Enix released its financial report for the year ended March 31, and the firm's revenues saw a 6% dip as it finished with about $2.5 billion in net sales.
Here's what you need to know about the Final Fantasy publisher's twelve-month period:
The Numbers:
Net sales: ¥343 billion ($2.54 billion), down 6% year-on-year
Profit: ¥49.3 billion ($364 million), down 3% year-on-year
Digital Entertainment revenue: ¥246 billion ($1.8 billion), down 12% year-on-year
HD Games:
The HD Games subsection generated ¥78.5 billion ($580 million) in net sales, a decrease of 10% compared to last year.
Square Enix's HD games for the year included Forspoken, Octopath Traveler 2, and Crisis Core: Final Fantasy 7 Reunion.
The big titles in the previous year were Outriders, Nier Replicant, and Marvel's Guardians of the Galaxy.
Additionally, the publisher revealed that it sold 22.44 million copies of downloaded and packaged games during the twelve months.
Downloaded games accounted for 15.85 million units, whereas physical titles sold 6.59 million units.
Mobile/PC Browser:
Mobile/PC Browser games amassed ¥113.6 billion ($840 million), a decrease of 13% year-over-year.
Square Enix highlighted a slate of 18 major titles for the segment, two of which were launched during the fiscal year.
However, it said, "New titles were unable to offset weak performances from existing titles."
MMO:
During the period, Square Enix MMOs made ¥53.3 billion ($394 million) in revenue, representing a decrease of 14% year-over-year.
Its main games in operations are Final Fantasy XIV and Dragon Quest X. While they didn't receive expansion packs during the year, the firm said that it focused on user retainment via operational initiatives.
Looking ahead
Square Enix said it would consolidate project resources, such as its merger with Luminous Productions.
In outlining its plans for strengthening in-house development resources, the firm listed consideration of M&A activity, creating new studios, and taking minority stakes in other companies.
Square Enix projects revenues for the fiscal year ending on March 31, 2024, to be up 5% to ¥360 billion ($2.7 billion).
The next installment of its Final Fantasy series, Final Fantasy 16, will be released on June 22 across multiple platforms.
Sign up for the GI Daily here to get the biggest news straight to your inbox