Square Enix, SNK settle legal dispute
Dueling complaints over Neo Geo games featured in High Score Girl manga series dropped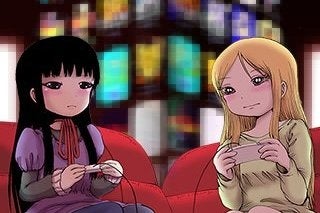 Square Enix and SNK Playmore have buried the hatchet on a legal dispute that has dragged on for a little over a year. Square Enix yesterday announced that it had "reached an amicable settlement" in an argument over the featuring of SNK-owned Neo Geo games in the Square Enix-published manga series High Score Girl.
In May 2014, SNK brought a criminal complaint against Square Enix for copyright infringement. Square Enix sued in October, hoping to obtain a declaratory judgment affirming that High Score Girl was not infringing the SNK copyrights. SNK then countersued in March to have Square Enix ordered to halt publication of the series.
The companies reached a settlement on Monday that called for all complaints to be dropped, with Square Enix permitted to resume publication of High Score Girl. Square Enix said the impact of the settlement on its financial outlook is "insignificant."