Square Enix sues SNK Playmore
Publisher fights back in copyright dispute over Neo Geo games featured in comic series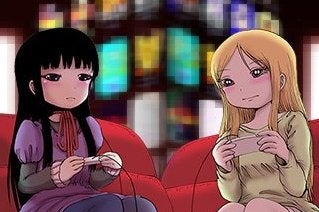 Square Enix today announced it has filed suit against SNK Playmore, seeking to resolve a copyright complaint the Neo-Geo outfit brought against it in August.
The dispute centers around the comic series High Score Girl, which depicts the arcade gaming scene and featured characters from games like Samurai Shodown and King of Fighters without permission, according to SNK Playmore's original suit. At the time, the company said it discovered the unauthorized use of its characters when High Score Girl was slated to be turned into an anime and the animation studio reached out for consent.
Square Enix noted that it prompted a police search of its headquarters, and will continue to cooperate with authorities in good faith. However, it is filing its own suit to obtain a declaratory judgment that its work has not infringed on SNK Playmore's copyrights.