Square Enix shutters CoreOnline
"Experimental" streaming service taken offline last November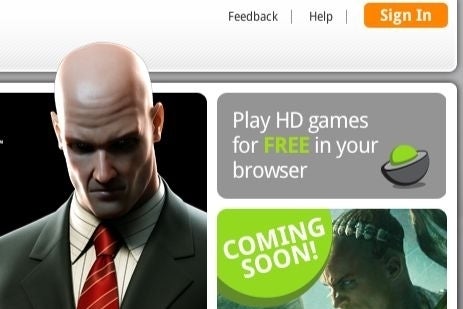 CoreOnline, the game streaming service from Square Enix, was quietly taken offline last November.
The support page for CoreOnline has this to say by way of explanation: "CoreOnline was released as an experiment to see what demand there would be for HD games played via the browser. However, due to limited commercial take-up of this initiative, CoreOnline closed on Friday 29th November 2013."
CoreOnline launched in August 2012, and while then-CEO Yoichi Wada discussed it as more an experiment than a major product launch, the company's executives clearly believed in its potential.
Indeed, speaking to GamesIndustry International at the time, Wada described CoreOnline as part of a larger shift occurring in the industry.
"If we look back on the last 30 or 40 years, the pendulum has been shifting from server to client and back again," he said. "First it started with IBM Mainframe and the clients were just an empty box. Then the pendulum shifted to the client with the Microsoft PC.
"With Google, and browsers, most of the functions shifted to server side again, then Apple shifted it back again. We think that there's going to be another shift."
The ultimate fate of CoreOnline may be tied to Square Enix's current performance. Yoichi Wada's exit in March prompted a period of apparently rigorous self-analysis at the company, when the new president Yosuke Matsuda spoke of an "urgent" need for reform.
The company's six-month fiscal report for 2014 showed a welcome return to profitability - flat revenues and rising profits indicating a reduction in costs.
Thanks Polygon.