Square-Enix sales remain flat, but company back into black
Publisher turns ¥5.7bn loss into ¥5.1bn profit in 9 month fiscals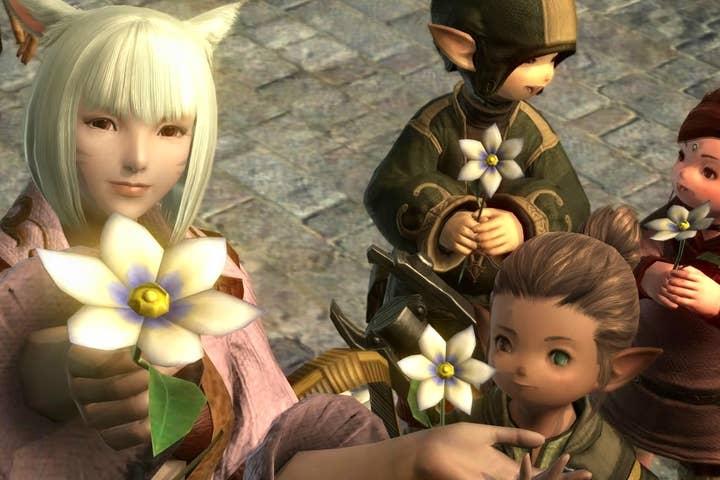 Square Enix has published its financial results for the period of March 31-December 31, 2013, revealing a stable sales total but a total turnaround in net income.
Whilst sales for the period remained flat at ¥102.5bn compared to ¥102.8 for the same period in the year prior, the company's bottom line shifted dramatically, with net income shifting ¥10.9bn from a loss of ¥5.7bn in 2012 to a profit of ¥5.2 in 2013. Operating income grew from a loss of ¥4.9bn to a profit of ¥7.8bn. Total equity for the publisher grew by around ¥4.5bn during the nine month period.
Square Enix seems to pin the ribbon for that uptick on the improved performance of Final Fantasy XIV - the troubled MMO which saw an extended redesign and relaunch period after a disastrous initial opening. However, with sales retracting slightly, it seems those gains have been made in saving on the operations and development costs.
"During the nine-month period ended December 31, 2013, revenues from distribution of console game titles in North America were strong," reads a report accompanying the statement. "Software sales and operation of 'Final Fantasy XIV:A Realm Reborn,' a massively multiplayer online role playing game released in August 2013, have been making favourable progress.
"Content for platforms such as smart devices and PC browser has continued to build upon its already solid growth. Among other titles, 'Sengoku Ixa,' a PC browser game, has been showing steady performance, and 'Kaku-San-Sei Million Arthur,' a game for smartphones, has become an instant hit in Taiwan and mainland China, following Korea, while its platform has expanded to include the PlayStation Vita.
"Net sales and operating income in the Digital Entertainment segment totalled ¥56,552 million (a decrease of 2.2 per cent from the same period of the prior fiscal year) and ¥6,796 million (operating loss of ¥392 million in the same period of the prior fiscal year), respectively."
Square Enix has seen healthy growth elsewhere, too. Operating income in amusements was up by ¥4.7bn to a ¥4.4bn profit whilst merchandising leapt by 70 per cent to ¥642m. Publications were less fortunate, dropping 18.5 per cent to ¥1,665m. The company's forecasts remain unchanged.