Square Enix Q1 sees sales bump by 14%
Final Fantasy 16 did not meet sales goals, SE president said, but helped drive HD Games revenue to a 142% jump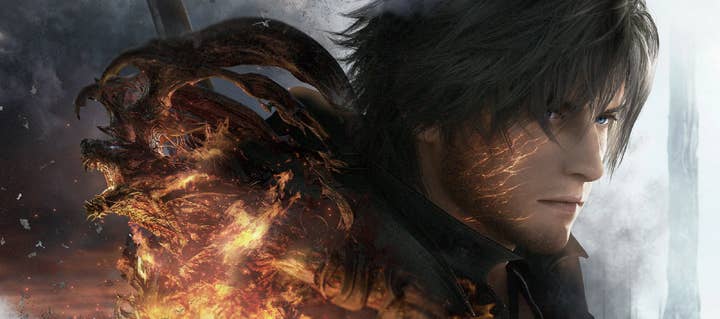 Sign up for the GI Daily here to get the biggest news straight to your inbox
Final Fantasy creator Square Enix released its financial earnings for the three months ended June 30, 2023.
The numbers
Net sales: ¥85.6 billion ($602 million), up 14% year-on-year
Profit: ¥6.3 billion ($44.3 million), down 66% year-on-year
Digital Entertainment net sales: ¥62.3 billion ($438 million), up 16% year-on-year
Amusement segment net sales: ¥13.3 billion ($93.5 million), up 10% year-over-year
Square Enix's Digital Entertainment division is broken down into HD Games, MMO, and mobile/PC browser sub-segments.
HD Games
The HD Games subsection generated ¥29 billion ($204 million) in net sales, an increase of 142% compared to last year.
The firm attributed the revenue bump to the two additions to its Final Fantasy game offerings, one of them being Final Fantasy Pixel Master.
But Square Enix's biggest HD Games release of the period was Final Fantasy 16, which launched on June 22. As of June 29, the title had sold three million copies.
As reported by Bloomberg, president Takashi Kiryu said in a post-earnings report call that Final Fantasy 16 did not meet sales expectations. The executive reportedly said that the slow adoption of Sony's PlayStation 5 console played a factor in the RPG's sales performance.
Mobile/PC browser
Mobile/PC browser games amassed ¥22.3 billion ($157 million), a decrease of 18% year-over-year.
The segment only saw one release with the launch of free-to-play Dragon Quest Champions. Square Enix currently has 19 games identified as "major operating titles" for the division.
MMO
During the quarter, Square Enix MMOs made ¥11 billion ($77.3 million) in revenue, representing a drop of 22% year-over-year.
The segment's performance was due to decreasing sales for Final Fantasy 14 and Dragon Quest 10, Square Enix said.
Looking ahead
The publisher's earnings revealed that it sold 7.54 million game copies across its portfolio during Q1 FY2024 – a 76% growth year-over-year.
In its forecast, Square Enix announced that it expects net sales of ¥360 billion ($2.5 billion) for the fiscal year ending in March 2024, which would represent a 4.9% rise year-on-year.
The firm noted that it has multiple titles in its release pipeline. Dragon Quest Infinity Strash, based on The Adventure of Dai, is due out in September. Star Ocean The Second Story R will be released in November and Dragon Quest Monsters: The Dark Prince game is poised to release in December. Meanwhile, Final Fantasy 7 Rebirth, the second remake installment, is planned for an early 2024 launch.
The company revealed that Final Fantasy 14 will come to Xbox in Spring 2024. It also announced last week that the MMO will receive a new expansion pack, Dawntrail, in the summer of 2024.
Sign up for the GI Daily here to get the biggest news straight to your inbox