Square Enix kicks off financial year with Q1 sales of $501m
Sales up 19%, income rises 86% - driven in part by Final Fantasy XIV and remasters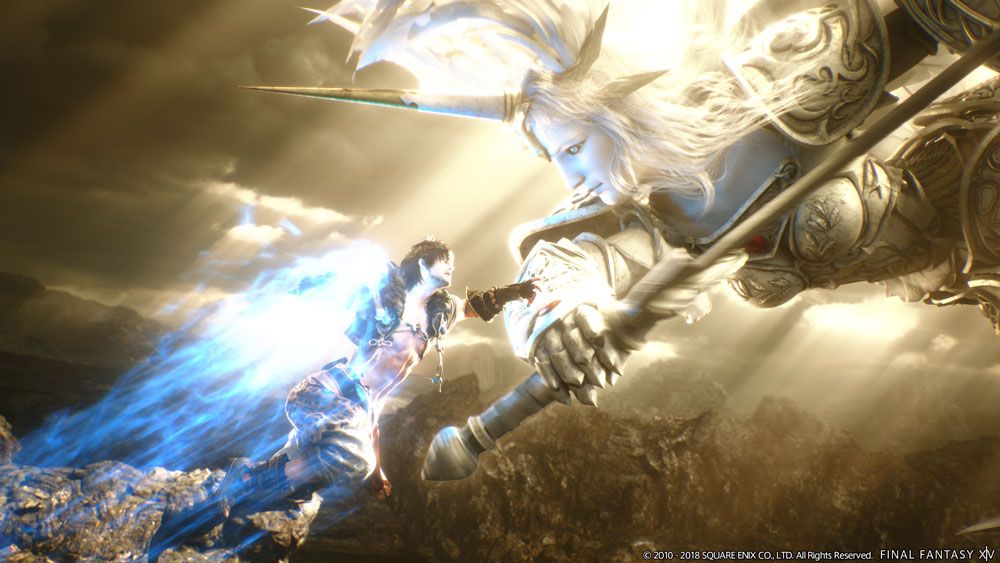 Square Enix has reported its results for the first quarter of the fiscal year, showing increases across the board.
The company's overall net sales were reported at ¥53.3 billion ($501 million), up 19.1% year-on-year from ¥44.8 billion ($421.1 million).
Operating income was up an impressive 85.8% from ¥3.8 billion ($35.7 million) to ¥7.2 billion ($67.7 million). However, ordinary income took a 13.9% hit, dropping to ¥6.3 billion ($59.2 million).
The Digital Entertainment division, which handles Square's video games, saw net sales rise by 5.5% to ¥37.1 billion ($348.7 million) and operating income rose by 2% to ¥7.6 billion ($71.4 million).
The segment remains by far the largest at Square Enix, with Amusement following at net sales of ¥10.8 billion ($101.5 million) for the quarter.
Square Enix highlighted the Nintendo Switch and Xbox One releases of Final Fantasy X, X-2 and XII as key sales drivers, as well as mobile title Romancing SaGa Re;univerSe and paid subscriptions for Final Fantasy XIV, which increased ahead of the recent release of its latest Shadowbringers expansion pack.
Downloads remain Square Enix's biggest source of sales, accounting for 1.81 million units shifted during the quarter (compared with 1.44 million physical units shipped). These figures are both up from the 1.52 million downloads and 0.9 million shipments seen in the previous year.
North America and Europe also hold their position as the publisher's biggest markets, accounting for 1.43 million downloads and 0.83 million shipments.
Sales and operating income were also up year-on-year in the Amusement, Publication and Merchandising segments -- despite the lack of new machine launches in the case of the former.
The publisher notes that it has changed how it accounts earnings from digital content (which is mostly mobile games and downloads for console and PC games).
These were previously recognised after receipt of the sales data report with a one-month lag. However, Square Enix is now reporting these earnings in the same month "in order to better reflect actual economic conditions."
This has been retroactively applied to figures for the previous fiscal year.