Square Enix "Ethics Department" advised changes on Final Fantasy VII character
UPDATE: Alterations to Tifa's character model centred around wardrobe, not breast size, and were guided by internal ethics group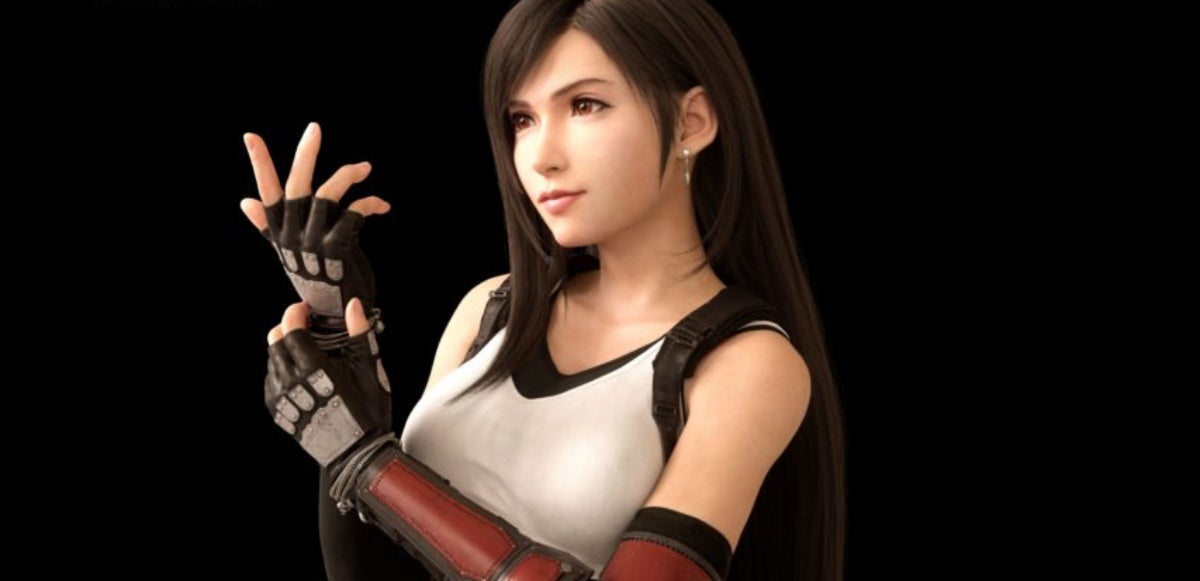 Update: A more accurate translation has surfaced online which clarifies that Square Enix's Ethics department did not demand Tifa be given a breast reduction.
The translation comes courtesy of Twitter user and YouTuber Gajinhunter, who claims to be a game producer in Japan. He reports references to restricting the character's chest referred to her clothing rather than the actual size of her bust.
"Our ethics department had asked that we make sure that her top wasn't loose so that her chest wouldn't come off as unnatural during heavy action sequences," the translation reads. "So we took her simplistic upper body clothing and added black undergarments and made it a tank top so that it fits her body well, resulting in a fit and sporty design."
GamesIndustry.biz has verified this with multiple Japanese speakers, one of which says the original interview refers to 'tightening' or 'constricting' the chest in a way that could not mean anatomically reducing it.
We have amended our headline to reflect this update.
Original Story 20/06/19: Square Enix has reduced the size of the breasts on the character model for Tifa in its Final Fantasy VII remake.
In an interview with Famitsu -- translated from Japanese by Eurogamer -- director Tetsuya Nomura acknowledged that the original game's character designs were a product of their time.
"It was necessary to restrict her chest," Nomura said, referring to the character of Tifa. The decision was taken under advice from what is described as Square Enix's "ethics department."
The character's original outfit -- a small white top and a black miniskirt -- has been retained, but the model's physicality will be different to prevent Tifa looking "unnatural" in the game's action sequences.
Square Enix issued a statement to Polygon that described the Ethics Department as a group within its Japanese studios, "that evaluates game content to make sure it is aligned with the anticipated age ratings standards across the globe (CERO, ESRB, PEGI, etc)."
Final Fantasy VII was one of the popular highlights of E3 2019, and the heart of one of the strongest showings for Square Enix in recent times.
According to data from ICO Partners, Square Enix generated more press coverage during E3 than Ubisoft or Bethesda, and FFVII and Marvel's The Avengers were the second and third most covered games of the entire show.