Square Enix back in the black
Full fiscal year results show improvement, but the transition is not yet over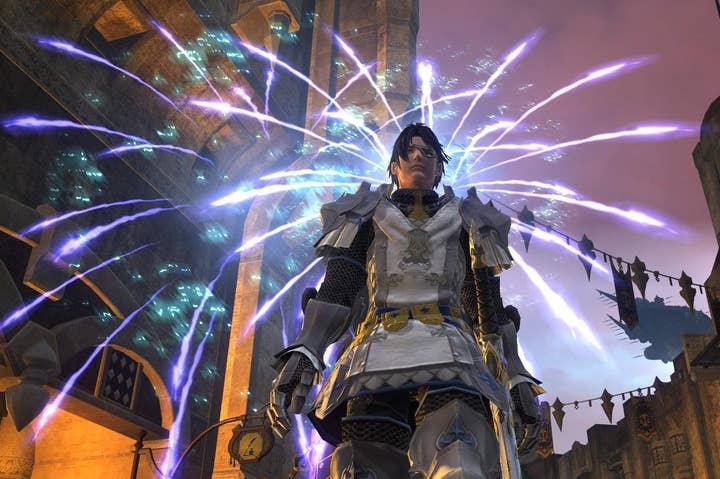 Square Enix returned to profitability in the last fiscal year, but the company expects that growth to slow down over the coming 12 months.
In the year ended March 31 2014, Square Enix earned ¥155 billion ($1.5 billion) in revenue, up 4.8 per cent over the prior year. Net income for the period was ¥6.6 billion ($65 million), a welcome reverse from the ¥13.7 billion loss in fiscal 2013.
The performance of Square Enix was reflected in the performance of its Digital Entertainment division - the largest part of the company, representing its console, PC and mobile games. The division increased revenue by 5.7 per cent to ¥94.6 billion ($926 million) revenue, and turned a ¥44 million operating loss into a ¥10.7 billion operating profit ($105 million).
While the company didn't reveal title-specific sales figures, it noted "favourable sales" for Final Fantasy X/X-2 HD Remaster, Tomb Raider: Definitive Edition and Thief. It also described "favourable progress" for Final Fantasy XIV: A Realm Reborn.
Total software sales for the fiscal year were at 17.23 million - including 8.2 million in North America, 4.6 million in Japan and just over 4 million in Europe - down from 19 million the previous year. Square Enix sold 380,000 units of software in Asia, though it has set a target to improve its performance in the region in the near future.
However, the company expects to sell just 12 million units of software in the fiscal year ending March 2015; a huge drop, though one perhaps explained by the absence of download sales in its projections. Certainly, materials Square Enix provided along with its financial results indicate a huge push towards digital.
If that's the case, Square Enix anticipates the process taking time, to a degree that may displease its shareholders. While the company has returned to the black, it does not foresee growth over the coming year: revenue for the fiscal year ending March 2015 is expected to be between ¥140 billion and ¥150 billion, and net profit is expected to be between ¥3.5 billion and ¥6.5 billion, both down in its performance over the last six months.
Square Enix also announced the appointment of Yuji Nishiura, the director of Axa Japan Holdings Co. Ltd, as an outside director.