Spyro Reignited Trilogy sells 10m units
The collection of remasters released in 2018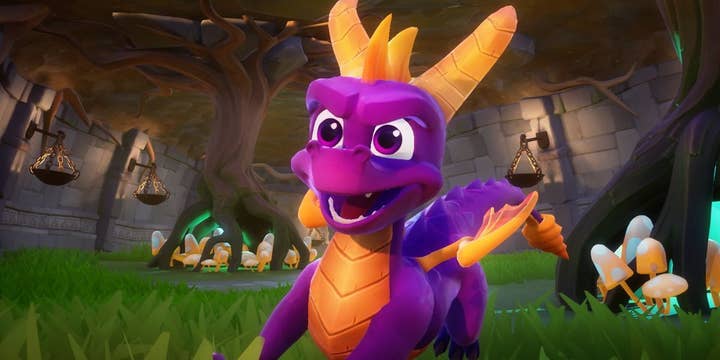 The Spyro Reignited Trilogy has sold more than 10 million copies since launch.
Developed by Toys for Bob and released in 2018, the collection of remasters covered the first three games in the franchise: Spyro the Dragon, Spyro 2: Ripto's Rage, and Spyro: Year of the Dragon.
Since its launch, the Spyro Reignited Trilogy has become available across multiple platforms including PS4, Xbox One, Nintendo Switch, and PC.
The Spyro franchise is also celebrating its 25th anniversary this September. To mark the occasion, Activision have released the remastered soundtrack composed by The Police drummer Stewart Copeland to Spotify.
Activision Blizzard has also seen success with the remastered Crash Bandicoot trilogy, which sold more than 10 million units in less than two years.
Sign up for the GI Daily here to get the biggest news straight to your inbox