Spider-Man: Miles Morales keeps Biomutant from No.1 | UK Boxed Charts
Biomutant lands at No.2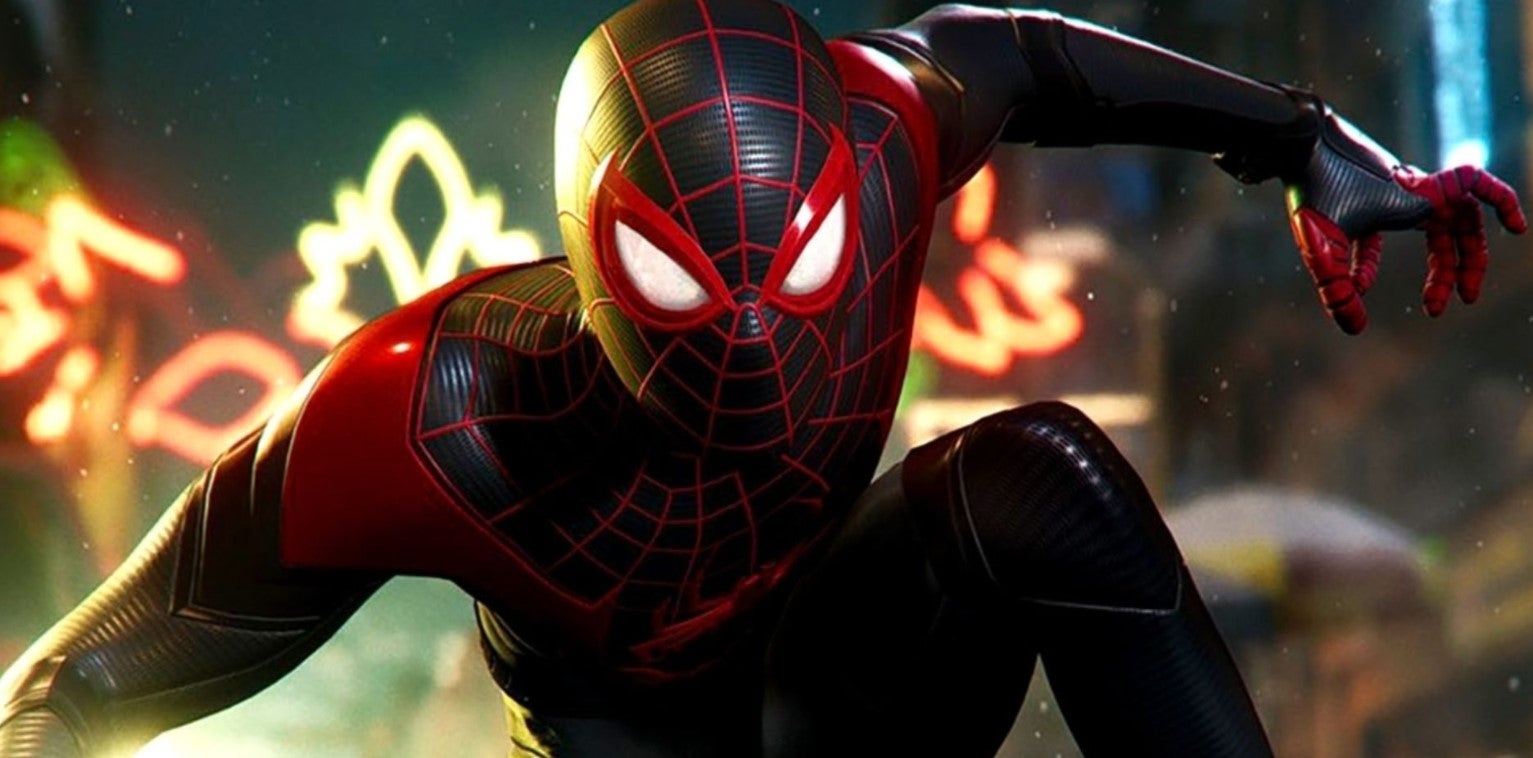 A combination of retail discounting and new PS5 stock saw Spider-Man: Miles Morales return to the top of the UK boxed charts last week.
It is the second time the game has topped the charts this year. The game was reduced to as low as £30 (PS4 version) at retailers last week, and as a result there was a 175% increase in the PS5 version of the game and a 104% increase in the PS4 version.
It means that the new game of the week, Biomutant, had to settle for second place. In terms of boxed sales, 71% was of the PS4 version, 28% for the Xbox One version and 1% for the PC version (of course, that make up will be very different once we get the digital data in).
It's a new-look Top Three, with The Last of Us: Part 2 shooting up to third place due to pricing activity. The game was available to buy from some retailers for as low as £10 last week. Other PS4 exclusives to jump into the charts after price discounting includes Ghost of Tsushima at No.17 (up 604% in sales) and God of War at No.37 (up 95%).
Another game that benefitted from some retail deals was Assassin's Creed: Valhalla, which rose 196% in sales and is now at No.5.
Resident Evil: Village dropped 35% in sales and fell from No.1 to No.4, Miitopia slipped 45% during its second week and drops to from No.2 to No.9, Mass Effect: Legendary Edition falls from No.3 to No.12 after a 47% sales drop, and New Pokémon Snap is down to No.16 after a 5% dip (again, all physical sales only).
Another new release in the charts is Shin Megami Tensei III Nocturne HD Remaster, which debuts at No.13 (55% of sales on Nintendo Switch, 45% on PS4).
Finally, the release of Deep Silver's Maneater on Nintendo Switch sees that game return to the Top 40 at No.40 (up 397% in sales).
Here is the GfK Top Ten for the week ending May 29, 2021:
| Last Week | This Week | Title |
| --- | --- | --- |
| 4 | 1 | Spider-Man: Miles Morales |
| New entry | 2 | Biomutant |
| Re-Entry | 3 | The Last of Us: Part 2 |
| 1 | 4 | Resident Evil: Village |
| 16 | 5 | Assassin's Creed Valhalla |
| 5 | 6 | Animanl Crossing: New Horizons |
| 8 | 7 | Mario Kart 8: Deluxe |
| 13 | 8 | FIFA 21 |
| 2 | 9 | Miitopia |
| 6 | 10 | Super Mario 3D World + Bowser's Fury |