Spider-Man: Miles Morales scores its first No.1 as PS5 stock levels improve | UK Boxed Charts
There is a PS5 game at the top of the UK boxed charts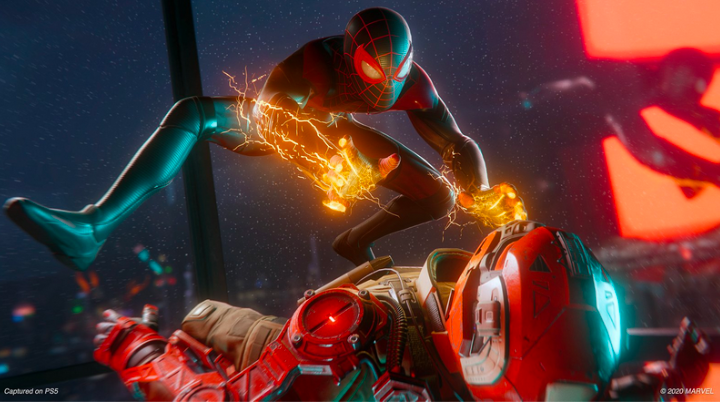 Spider-Man: Miles Morales has claimed the UK top spot for the first time since its launch in November.
Although also available on PS4, the superhero game has become the PS5's best-selling launch title (in terms of physical sales). Indeed, even if you removed the sales of the PS4 version this week, it would still have been No.1. The PS5 version accounted for 90% of the game's sales this week.
The game's boxed sales increased 36% week-on-week as even more PS5 stock came into the market. PlayStation 5 stock levels have improved significantly through February and early March, although the console still immediately sells out every time more units arrive.
There are other games that benefitted from new PS5 stock, including Ubisoft's Immortals: Fenyx Rising, which rose 52% in sales and is at No.14. Meanwhile, Mortal Kombat 11 Ultimate increased 203% in sales and re-enters the Top 40 at No.18, also thanks to the PlayStation 5.
The success of Spider-Man means that Super Mario 3D World + Bowser's Fury finally falls to No.2 after four weeks at the top. The Nintendo Switch game dropped 15% in sales week-on-week.
Switch games continue to dominate the boxed charts, however. Animal Crossing: New Horizons is at No.3, Mario Kart 8: Deluxe is at No.4, and the Switch version of Minecraft is at No.5.
The next big game released that will likely impact these charts is also a Switch game. Monster Hunter: Rise at the end of the march is expected to be the best-selling new game of the month.
Here is the GfK Top Ten for the week ending March 13th:
| Last Week | This Week | Title |
| --- | --- | --- |
| 2 | 1 | Spider-Man: Miles Morales |
| 1 | 2 | Super Mario 3D World + Bowser's Fury |
| 3 | 3 | Animal Crossing: New Horizons |
| 4 | 4 | Mario Kart 8: Deluxe |
| 8 | 5 | Minecraft (Switch) |
| 5 | 6 | Call of Duty: Black Ops Cold War |
| 7 | 7 | Grand Theft Auto 5 |
| 10 | 8 | Assassin's Creed Valhalla |
| 6 | 9 | Super Mario 3D All-Stars |
| 9 | 10 | Ring Fit Adventure |