SpecialEffect sees rise in demand
Charity for disabled gamers wants to make games as accessible as possible, readies regular giving system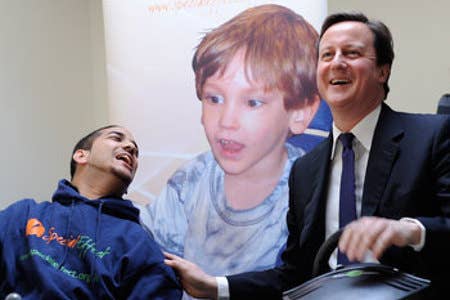 Charity SpecialEffect, which helps disabled gamers find ways to play a range of titles, has seen a massive rise in demand for its services.
"There's been a big change since we saw you in autumn," said director Dr Mick Donegan.
He says there's been a rapid increase in requests for help, from children, war veterans and the general public, thanks to recent appearances in the games press and consumer channels like PlayStation Access.
"When that went out there were a lot of people who got in touch as a result as a result of that wanting support, and wanted it on a one to one basis."
SpecialEffect give disabled gamers all types of support, from simply modifying controllers to allow someone with limited movement to use them, to building and supplying more complex devices for those that barely have any movement at all.
"In other words a process that takes time to get the device just right, and that time requires people to do it. We're working extremely hard but the numbers are going up, so we need to increase the support that we give."
As such they'll soon be introducing a regular giving scheme to allow people to make donations to the service beyond one off events, something that Dr Donegan says will be vital to expanding the team and the number of people it can help.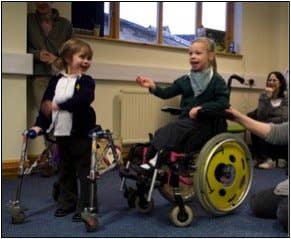 "Regular giving will help us plan ahead, it will enable me to take on additional staff. For example we need some more occupational therapists because at the moment we only have one day a week, and the requests for visits are far higher than that."
He also reported that while demand has gone up, so has support. For instance the numbers involved in the British 10K London Run for the charity have doubled to 40, with teams from companies like Splash Damage, Eurogamer, Namco Bandai, Audio Motion and Future Publishing taking part.
They're also working more closely than ever with developers to collaborate directly with game production to make sure they're as accessible as possible. Dr Donegan is currently in talks with Spash Damage about its games, as well as Microsoft's Soho Studios about making its Kinect titles a viable option for children with disabilities.
Splash Damage's Paul Wedgewood and Sports Interactive's Miles Jacobson have also signed up as vice presidents to support and promote the charity.
"We've had such incredible good will from gamers and people who work in the games industry that it has been really overwhelming."
To find out more about the charity you can read the GamesIndustry.biz feature, and visit the Special Effect site to find out how you can donate time and support to its amazing work.