Fall Guys bidding contest raises $1 million for SpecialEffect
Aim Lab, G2 Esports, Mr Beast, and Ninja won the Fall Guys bidding contest and will get in-game skins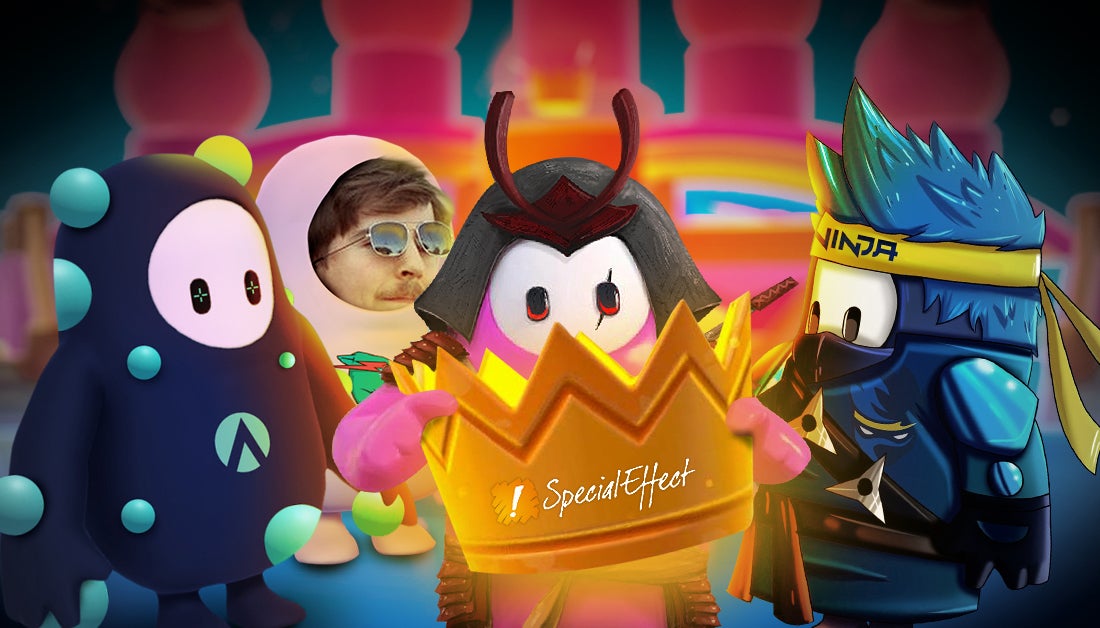 Esports club G2 Esports, FPS training game Aim Lab and content creators Tyler "Ninja" Blevins and Jimmy "Mr Beast" Donaldson, have pledged to donate $1 million to UK-based charity SpecialEffect.
This is the result of a two-week long bidding contest organised by the Fall Guys Twitter account. On August 17, it launched a "Battle of the Brands," with companies invited to tweet the highest amount of money they'd be willing to donate to SpecialEffect. The highest bidder would get its brand included in Mediatonic's hit battle royale game as a costume.
For the last 48 hours of the bidding campaign, the highest bidder was YouTube gaming channel FGTeev with a pledge to donate $510,000 to SpecialEffect. The combined $1 million donation was announced just two minutes before the end of the contest by Ninja on Twitter.
In addition to the $1 million pledge, Ninja also announced that the bidding winners will team up for a charity steam to raise more funds. The date has yet to be announced.
"We won the bid, and it's not over," Ninja said in a video announcement. "We want to do a charity stream together where we play Fall Guys and we also raise as much money as possible from outside donations to go to SpecialEffect."
Meanwhile, Mediatonic confirmed that four costumes will be created for the winners instead of just one.
"We'll now sort out the donations while our artists start to collab with the winners on their skins," the company said on Twitter.
SpecialEffect reacted to the news on Twitter as well, saying it was "unbelievable," and thanking the bidding winners: "Your generosity will enable us to continue making gaming dreams come true for people with physical disabilities around the world!"
SpecialEffect is a charity that specialises in making games accessible to people with disabilities. You can learn more about their work on their website.