Something Special
Why Special Effect wants your help to make gaming more accessible for the disabled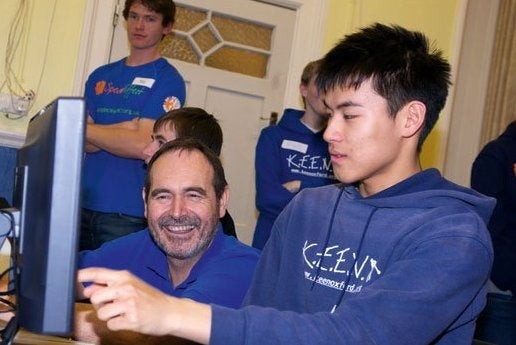 In a set of buildings in rural Oxfordshire you'll find a team of people who are quietly changing lives. Helping a small girl who can't move play table tennis, providing the equipment that allows a man with a degenerative condition to spend his last days at home and making it possible for a father and son to play a game together for the first time.
That's what makes it hard to sum up what SpecialEffect do in any sort of concise way: their motto is "whatever it takes". Essentially, they improve the lives of the ill and disabled by giving them access to technology and software that allows them to play, express themselves and in some cases even communicate.
Gaming can seem like a pastime, rather than an essential part of life, but for a small child entirely paralysed, unable to speak, video games may be their only way to play. And, as founder Dr Mick Donegan points out, that's as important as any other part of their care and rehabilitation.
If a child can't play we should be as worried as if they can't sleep or eat.

Dr Mick Donegan
"There's a great phrase, I picked it up from a hospital in Leeds," he explains. "It said if a child can't play we should be as worried as if they can't sleep or eat."
The same goes for the adults that the team work with, giving them something to enjoy when so many activities are now inaccessible to them, and giving them a way to play with their friends.
"It's just so important to people's quality of life and their rehabilitation in a lot of cases, as a part of being normal again."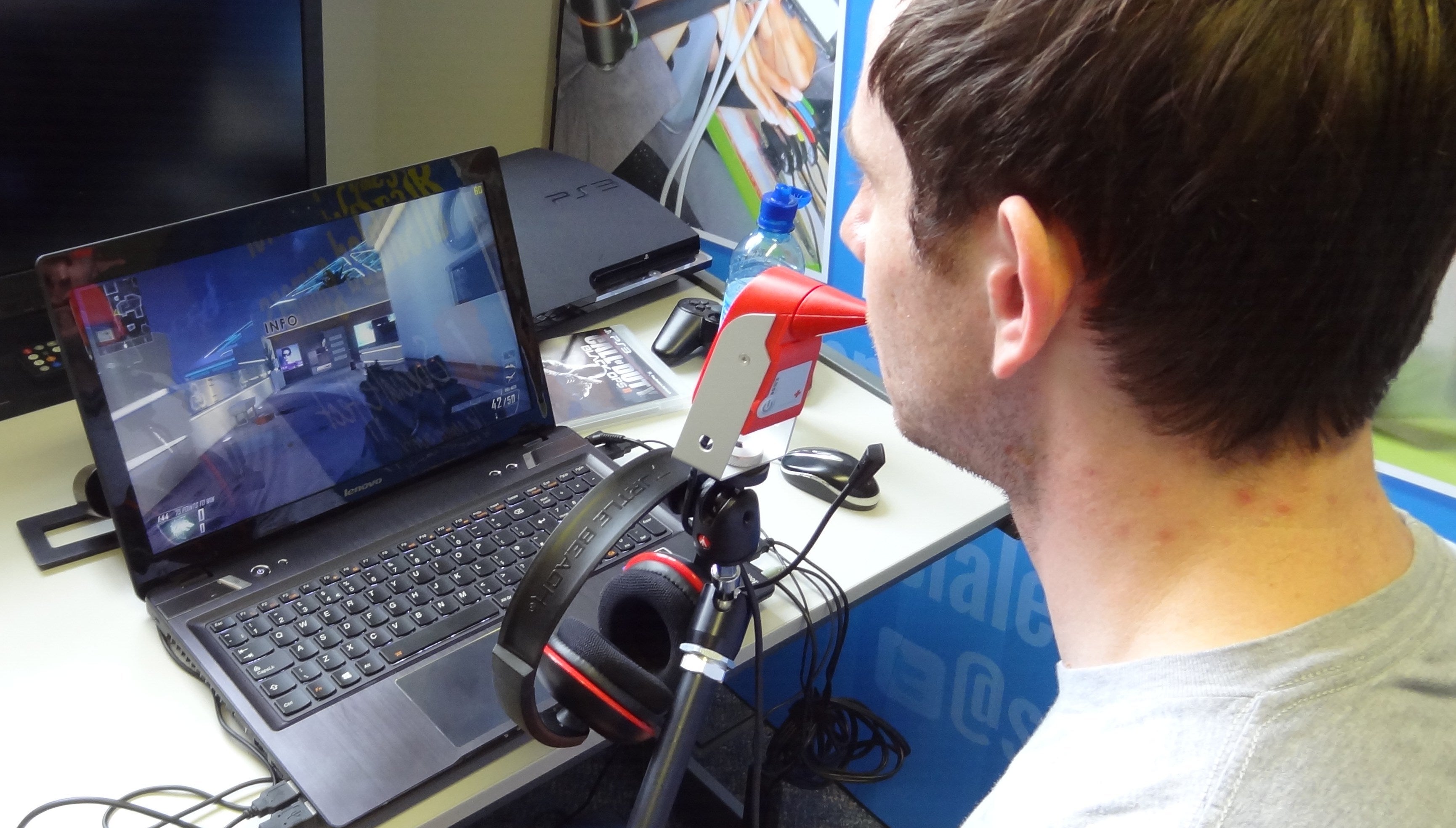 Mick has spent 25 years working in cutting edge assistive technology, and he is often found travelling around the UK and Jersey, visiting clients and supporting them as they learn to use the more complicated technologies like Eye Gaze, where a computer or game can be controlled by tracking the eye movements of the user, and tailoring it to their specific needs.
GamesIndustry.biz also met Bill Donegan, Mick's son, who looks after research and development, and Nick Streeter, the man charged with public relations and spreading the word about the charity, both to those who can help and those who might need it.
Together they provide a loan library of games and equipment that disabled gamers can access, which helps around 2000 people a year. There's also the GameBase, a website where SpecialEffect shares information, like which games are the most accessible, and hosts a forum for questions and problems.
"It would be nice to have a typical day," laughs Bill when asked about his.
"Everything takes so much time. Preparing for people, you need to organise it, get someone to build the controller, it takes a mix of stuff at the office, contacting people, researching and then actually trying stuff with people."
"So at the moment everything is new and different, because everyone is different. They want to be able to do different stuff."
Suffering from charity fatigue? All of that is blown away after 30 minutes with the team, as they show you videos of children playing games, some for the first time, or share their stories. And Mick and Bill have hundreds of stories about the people they've met and helped, it seems there is no one that falls outside of their remit, be they a desperately sick child, a frustrated disabled gamer or an older person to who their expertise could be life changing.
There's five year old Lewis, completely paralysed by an insect bite, unable even to speak. SpecialEffect created custom games for him that he could play using one of their Eye Gaze systems. Or Lloyd, who lost both his legs serving in Afghanistan and who needed help finding controllers so he could start playing games with his mates again.
Mick told the touching story of an elderly gentleman with motor neurone disease, which had robbed him of all movement, confining him to a chair in his living room that he would be hoisted in to in the morning, and hoisted back out of at bedtime. There were three simple things he wanted. To play Sudoku, to have control over the television, and to be able to speak to his wife. SpecialEffect made that happen.
There's five year old Lewis, completely paralysed, unable even to speak. SpecialEffect created custom games that he could play using an Eye Gaze system.
" If we hadn't been able to help him he probably would have had to go to hospital," Mick says.
"But because he was able to communicate and tell his wife exactly when and how he was uncomfortable, when he might want his lips wetted or to actually have a drink, it meant that she could continue his care for the whole of his life," he continues, clearly touched by the story. The man had passed away just two weeks before.