SpecialEffect celebrates ten years of life changing work
CEO Dr Mick Donegan reflects on a decade of charity work, the benefits of video games, and how to make them more accessible
According to Unicef, it is a human right for children to be able to play and engage with cultural life and the arts. However, this is a right and a freedom often stripped from countless children in the UK who suffer from severe disabilities and what lies at the very heart of Dr Mick Donegan's charity, SpecialEffect, which is celebrating its tenth anniversary this year.
The story of SpecialEffect stretches back to 2007, when Donegan was working at a specialist assessment centre in Oxford for children with severe disabilities. He found parents would regularly approach him asking if there was any way for their children to play independently, where they were unable to take part in traditional play or physical activities.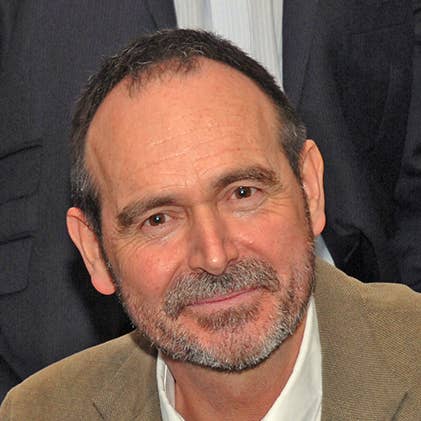 At the time there were no specialists able to offer assessment and support of young people with severe disabilities to play video games. Donegan, who had previously been the deputy head of a special school, found that while technology could support a child's learning, there was nothing really being done to help them play which, in turn, made it very difficult to make friends.
It was here, Donegan realised, that video games offered the perfect means of allowing children, even those with the most life limiting conditions, to engage in play and, most importantly as he sees it, "compete with friends, not just join in and lose."
Despite not playing many games himself, Donegan says he is "absolutely passionate about the benefits of video games," and sees the medium as a vital tool in helping people with severe disabilities lead full lives.
"Games are creative, imaginative, they speed up reflexes, are motivating, and a great way to socialise," he said. "They are a world in which anyone can be a superhero if they want to, whether that's on a football field or in Gotham city. And that's when, if you do have difficulties moving around in the real world, being able to express yourself in the virtual world is so important."
When SpecialEffect first set out, part of its remit was to not only develop hardware and software that allowed people to play games with very limited controls, but to provide an ongoing and free service. Some of the means of controlling games developed by the SpecialEffect team are remarkable, but as a user's needs change new systems must be developed.
"What's required is a highly specialised lifelong service, including specialist assessment, specialist equipment, and customisation of that equipment throughout their lives," said Donegan.
When SpecialEffect was founded it helped 40 severely disabled people in the UK and now, ten years later, has over 400 service users. Donegan estimates that the average cost of setting up a user, from assessment to implementation, sits at around £1,500, though it can vary wildly depending on an individual's specific needs and continued support.
On top of that the charity has remotely supported around 2,000 people from all over the world. Donegan himself is currently working with someone in Malawi who had a stroke, another person in Italy who was in a car accident, and a teenager in Brazil with a spinal injury.
"We're increasingly developing interfaces that we can enable people all over the world to use."
Donegan sees the work of SpecialEffect as not only having a profound impact on people's lives by enabling them to play video games, but also having a positive effect on the sometimes troubling image problem of games.
"It's so unacknowledged as an art form; the music, the artwork, the imagination, the graphics. It's just absolutely extraordinarily creative and artistic and yet, to me, it's never had the credit," he said.
"For the public image of games to be as negative as it has been is one thing that, quite honestly, motivated me to do what we can to provide a more balanced view, rather than what was prevalent certainly ten years ago. There was this idea in some of the press that video games were the root of all evil. It's not all of the press by any means, but certainly the impression was that it was really awful and not a healthy thing to do."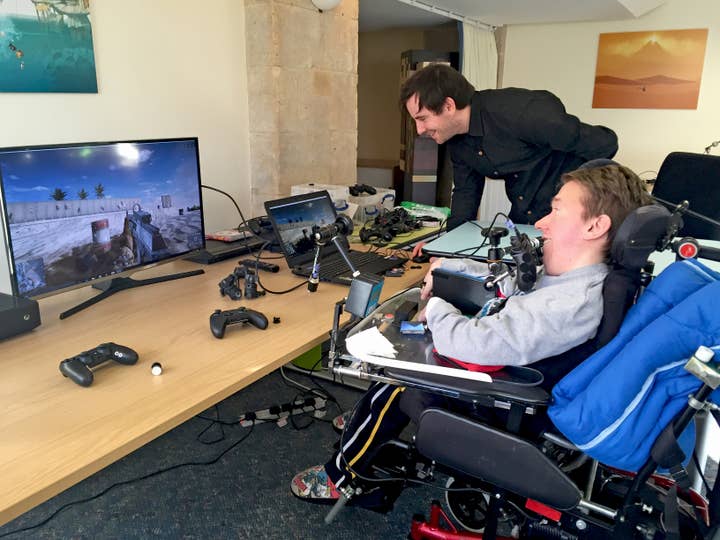 SpecialEffect has developed systems to control Minecraft using a combination of eyebrow movement, gaze-control, and speech recognition, or play Fifa using only chin and shoulder movements. With hundreds of other similar stories behind it, Donegan is now looking forward to what SpecialEffect can achieve in the future.
First and foremost, he wants SpecialEffect to continue as a centre for excellence in the UK while enabling others to take up similar work around the world. This would involve collaborating with developers to provide information that people can use to start up their own centres.
The charity has already been working with a number of developers to help them make their games more accessible. Programmers at SpecialEffect have even developed an open-source gaze control interface, which allows for someone who only has eye-movement to play Dirt 3.
"For me the reason why One Special Day is so moving and so important for us, is because this really is a significant chunk of the games industry getting behind us and supporting us."
Over at Double Fine, Tim Schafer's team has been working with SpecialEffect to develop a mode in Day of the Tentacle that allows anyone to play the game using only gaze-control.
"We're increasingly developing interfaces that we can enable people all over the world to use," said Donegan. "We can't assess and support everyone in the world obviously, but we're able to collaborate with developers if they come to us and ask for advice on how to make their games more accessible."
Understandably, the costs associated with these projects are not inconsiderable, and SpecialEffect is funded almost entirely by donations from gamers and the games industry. On September 29, the charity ran One Special Day in which an assortment of games companies support the charity by pledging to donate their revenues from the 24-hour period.
"For me the reason why One Special Day is so moving and so important for us, is because this really is a significant chunk of the games industry getting behind us and supporting us," said Donegan.
Last year the day raised just over £90,000. The numbers aren't in for this year's event, but SpecialEffect says it has beaten its £100,000 target.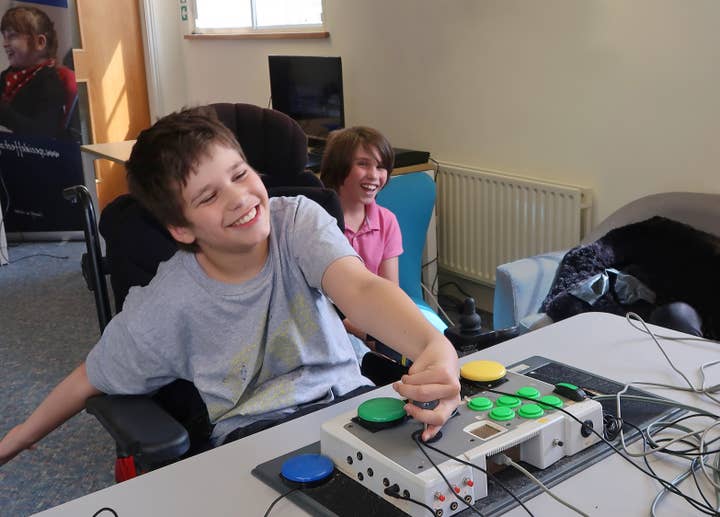 SpecialEffect's other major fundraising effort is Twin Town. The event takes place over the spring bank holiday and challenges teams to buy a car for £500 or less and drive from Witney, Oxfordshire to Le Touquet, France completing tasks along the way.
Around 100 teams sign up each time, ranging from local businesses to national games developers. Ian Richardson, business development director at Sumo Digital said: "Our business is so closely associated with the ground-breaking work of SpecialEffect and I'd strongly recommend that more games industry teams join us for the fun and games in 2018."
Established in 2014, Twin Town takes place every two years and has raised over £450,000 for the charity to date.
While SpecialEffect runs big fundraising pushes like the Radcliffe Orchestra Charity Concert and GameBlast gaming marathon, it also relies on smaller individual efforts and the hard work of dedicated volunteers. For information on how to donate or get involved with SpecialEffect, visit their website.