Southend Interactive splits from parent company
Deathrow and ilomilo dev declares independence as it separates from Tactel Holding AB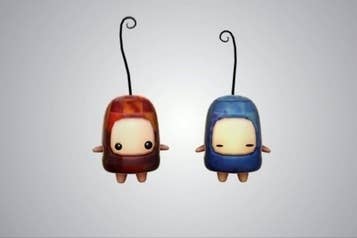 Southend Interactive has split from its former parent company, Swedish IT consulting firm Tactel Holding AB. The developer today announced that it is now "100 percent indie," having made the switch to a new ownership structure in late February.
"The years with Tactel have been great for Southend and has brought the studio a great deal of technical and market expertise," CEO Fredrik Brönjemark said in a statement. "Yet, now is the right time for Southend to manage its own destiny and to invest in its own products."
Formed in 1998, Southend's most recent release is ilomilo, a 3D puzzle game where players navigate shifting worlds with ilo and milo in order to reunite the two friends. The decidedly cute Xbox Live Arcade, PC, and mobile game is something of a departure for the studio, which first made its name with M-rated fare such as 2002's sci-fi action-sports Xbox effort Deathrow, or the following year's cel-shaded first-person shooter XIII. While XIII was based on an existing comic, both Deathrow and ilomilo were original properties created by Southend.
This week also marks the launch of the company's newest game, Sacred Citadel, a side-scrolling beat-'em-up for PlayStation 3, Xbox Live Arcade, and PC.