South Park sequel gets R18+ in Australia with no cuts
The Fractured But Whole escapes the fate of its predecessor
Ubisoft's South Park: The Fractured But Whole will be available uncut in Australia, a luxury that its predecessor, The Stick of Truth, was denied.
The Stick of Truth, which was developed by Obisidian Entertainment, launched in 2014, but it encountered problems with ratings boards in several countries, including Germany, Austria and Australia. Rather than make cuts, though, South Park's creators opted to include cards that obscured the sequence but described its content in words.
The Ubisoft-developed The Fractured But Whole will not suffer the same fate. According to Ubisoft - per PC Gamer - the game will be available, uncut, under Australia's R18+ certificate. Whether that's down to the game itself being less controversial will only be clear when it is released in October, but at the very least Australian gamers won't be confronted with one of these: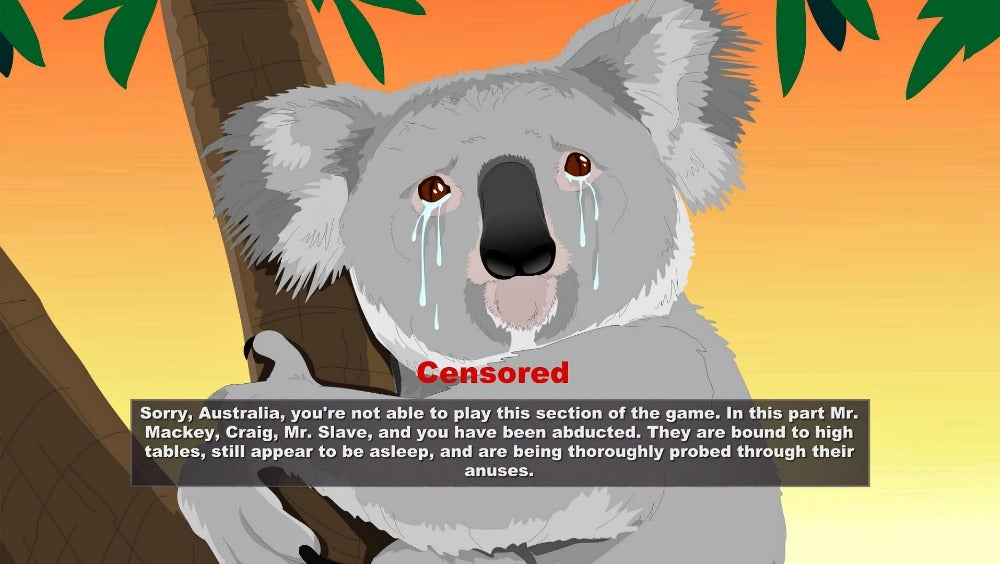 The R18+ rating was introduced in 2011, in large part to address the classification of video games in the country, but many games have been cut and censored in the six years since.
In March this year, in the wake of Outlast 2 being denied a rating, Senator David Leyonhjelm told the Australian government to "leave gamers alone," calling out the nation's politicians for the heavy-handed approach to a medium that, in his view, few of them understand.