Sony's credit rating cut to "Junk"
PS4 performance not enough to convince Moody's that Sony stock is worth investment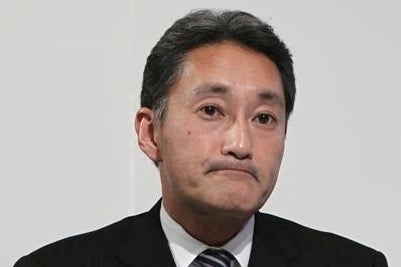 Moody's Investors Service has cut Sony's credit rating to "junk" over its continuing struggles to make money in a number of its business units.
Sony's rating has been lowered from Baa3 to Ba1, which is one level below investment grade. While Moody's described its outlook for the company as "stable," the move will be discouraging for potential investors and may increase the cost of borrowing money.
"While Sony has made progress in its restructuring and benefits from continued profitability in several of its business segments, it still faces challenges to improve and stabilize its overall profitability and, in the near term, to achieve a profile that Moody's views as consistent with an investment grade rating," Moody's said in a statement released today.
"Of primary concern are the challenges facing the company's TV and PC businesses, both of which face intense global competition, rapid changes in technology, and product obsolescence.
"Sony's profitability is likely to remain weak and volatile, as we expect the majority of its core consumer electronics businesses - such as TVs, mobile, digital cameras and personal computers - to continue to face significant downward earnings pressure."
Moody's did acknowledge the likelihood of an increase in profitability for Sony's games business, but, "not to the extent seen with the profitability level in 2010."
With so much attention focused on console sales, it is easy to forget that both Sony and Microsoft have extensive businesses outside of the games market. This is still an issue for Sony in particular, because as well as the PlayStation 4 has performed, it may not be enough to counterbalance the longstanding problems elsewhere.
In October last year, partial gains in Sony's games division were subsumed by the bigger picture, the company cutting its net profit forecast for the year by 40 per cent.