Sony: "You absolutely need to tell a more compelling story"
Sony VP of publisher relations Adam Boyes discusses the challenges of today's publishing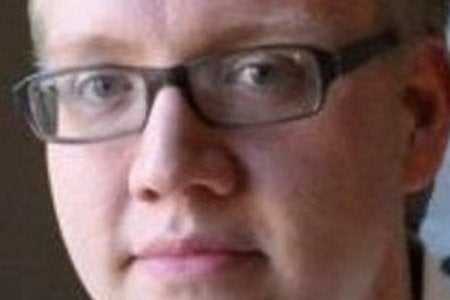 Traditionally known for mega-hits and millions of sales for a few bigger titles each year, major platform holders increasingly have to look to other, smaller ventures to keep consumers invigorated in gaming. Social and mobile titles have done much to broaden the market but at the same time have done a lot to push into the industry's bottom line.
Now that Sony, Microsoft and the bigger publishers have openly started to look into more mobile and social gaming, it becomes a challenge to diversify and bring out the content that is going to have the most effect on gamers.
Speaking to VentureBeat, Sony VP of publisher relations Adam Boyes believes that through his new focus on recruiting smaller groups for platforms like the Vita and PSN, there is an opportunity to really find fresh content and new publishing rules.
"I think that's part of the evolution," said Boyes. "Originally, we had a different policy on free-to-play. Now we have free-to-play content and microtransactions. We used to have certain requirements for publishing. Now we have none for developers to publish other content."
"You have to go through the process of submitting for concept approval, but all of these things are things that have naturally evolved over the console lifecycle. We're evolving more than ever now because the industry is evolving."
Evolution is part of any business, and Sony is embracing it with PlayStation Mobile added with an expanding focus on quality mobile and social titles.
"Now we have mobile and social in the mix," Boyes adds. "You absolutely need to tell a more compelling story. The compelling story that we feel we have is, we bring gamers that are rabid about content. It's a certain type of people who come to our platform looking for content. People fire up their PlayStation, when they fire up their Vita, when they're playing a PlayStation Mobile game; they're looking for what PlayStation brings to the table."
"That's great, compelling content. So we feel like we rise above that discussion. If you look at a lot of the other players, they're not focused on games first and foremost. Right now, to get your game on PlayStation 3, it's three button presses. With other consoles it could take 10 or 15. Especially when you look at a lot of devices out there that do multiple things."
"PlayStation is a gaming machine first and foremost. It does all kinds of awesome great stuff, but at the same time, when people fire it up, they know what they're getting. That's what excites us."