Sony: "We said there'd be no complacency, we've demonstrated that"
Despite starting the generation with a good lead, Sony isn't letting up, announcing a slew of great content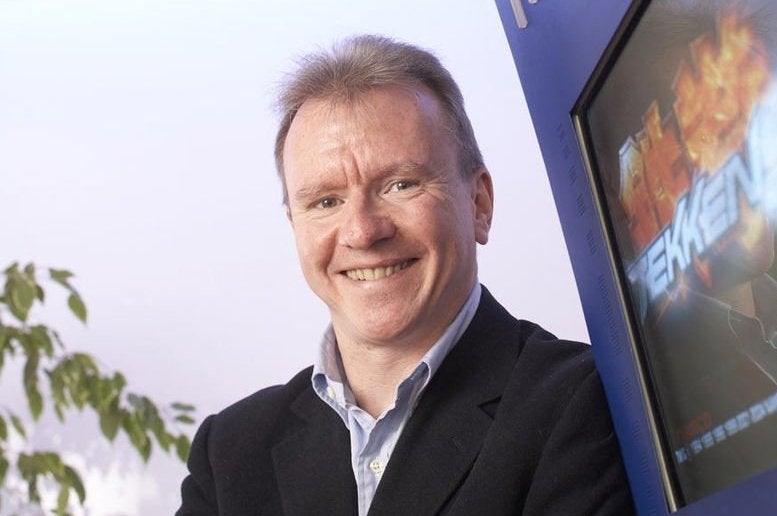 At its Gamescom press conference today, which many of you watched live right here on GamesIndustry.biz, Sony began by touting impressive sell-through numbers but that was just the start as the gloves came off and the company went through a barrage of upcoming titles for PS4.
Things began with Dylan Cuthbert of Q Games taking the stage to announce his collaboration with SCE Worldwide Studios on The Tomorrow Children, an interesting robot mining game with a Russian theme to it. Next we saw another trailer for The Vanishing of Ethan Carter from The Astronauts, and that was followed by Mike Bithell coming on stage to show off Volume, which is an old school stealth game, in part inspired by Robin Hood. It's coming first to PS4 and Vita next year.
Next up SCE Europe boss Jim Ryan talked up the partnership Sony has with Paradox and he showed off Hollowpoint (from Ruffian Games), which lets players lead a mercenary outfit, playing solo or up to 4-player co-op. Ryan also briefly teased that the next game in the Paradox partnership will be called Runemaster.
Following that, Bohemia Interactive's Dean Hall talked about a special PS4 edition of DayZ, and he said that the fact that he could see so much success by starting out with a mod shows that "as an industry, we've turned a wonderful corner." As Hall left the stage, Sony then turned its attention to a trailer for Hellblade, a new title from Ninja Theory (Heavenly Sword, Enslaved) and then showed off a beautiful cel-shaded, Zelda-esque game from Tequila Works called Rime. Ryan stressed that Rime and Tomorrow Children are exclusives while the other games already shown would all come to PS4 first.
The press conference then shined a spotlight on the much anticipated Destiny and Activision Publishing CEO Eric Hirshberg pointed out that the game launches in just four weeks. "We are unlocking the power and potential of next-generation gaming," he said, adding that no matter how you want to play, Destiny probably has a mode for you. Hirshberg reiterated confirmation from GameStop that Destiny is already the most pre-ordered new IP in history and "PS4 is leading that charge." PlayStation owners had first access to the Alpha and Beta for the game, and Bungie's Jonty Barnes also said that PS4 would get timed exclusive access to the first map, Exodus Blue. The game's first expansion, The Dark Below is slated to launch in December.
Another big title on display at the conference was Ubisoft's Far Cry 4. Alex Hutchinson, creative director, emphasized the game's unique feature that enables you to invite a friend to join you in the open world, even if they don't own the game. Purchasers of Far Cry 4 on PS4 will get 10 keys to give to PSN friends, which lets them play up to 2 hours in the open world with a friend.
After the Far Cry demo, Sony showed a trailer for Middle Earth: Shadow of Mordor, brought Hideo Kojima on stage to highlight more cardboard box gameplay in Metal Gear Solid 5: The Phantom Pain, and teased a new horror game called P.T., which has an interactive teaser on the PlayStation Store right now.
Jim Ryan took a break from game trailers to then highlight the System Software 2.0 for PS4 and he excitedly mentioned a function called Share Play, which similar to the Far Cry 4 game world sharing will let players invite any friend anywhere to play together no matter where they are. Friends do not need to own or download the game they are being invited to. Ryan also said that the new system software will make it easier to find friends and will allow for gameplay video sharing on YouTube.
Moving on to some quick product updates, Ryan noted that PlayStation Now is coming to Europe in 2015, with a beta in UK first. Additionally, PlayStation TV will launch across PAL territories for 99 Euro, and it will include three digital games.
In the home stretch of the conference, Worldwide Studios' Michael Denny stepped onto the stage to show off even more games, starting with Until Dawn, a horror game rebuilt exclusively for PS4. The trailer showed people stranded on a mountain. Everyone can survive or die, and every choice you make will determine their path.
Next, Evolution Studios talked about Drive Club again, this time showcasing their dynamic weather system, with rain, sleet and snow and stressing that it would affect races just like real-life driving. The visuals for the weather were definitely doing a good job of leveraging PS4's power based on the demo.
Following Drive Club, Rex Crowle from Media Molecule talked about the Vita hit Tearaway and how his studio thought briefly about trying to port the game to PS4 but quickly gave up and decided to completely reimagine the game for the console. Just as Tearaway made unique use of Vita's controls, Tearaway Unfolded will leverage the DualShock's new features like its light bar and touch pad. The light bar, for example, will shine a light into the world and make things grow. The touch pad will let players press down on things in the world. The reimagined game also introduces wind as a major element and gives The Messenger character a paper plane to use. Tearaway Unfolded is slated for next year.
Before closing, Sony then showed a trailer for Housemarque's new game, Alienation, another frenetic shooter, but in a 3D environment this time. Wild Sheep Studios' Michel Ancel also took the stage to showcase his new project, a unique open-world game called Wild, which gives players the ability to play not only as humans but any living creature in the natural world. It had a wonderful art style but the gameplay was unclear.
As he wrapped up the show, Jim Ryan noted in an almost mic-dropping way, "I said there'd be no complacency, and we've demonstrated that."