Sony, Wargaming, Daybreak talk free-to-play on consoles
GDC panel says consoles deliver better than PC on ARPU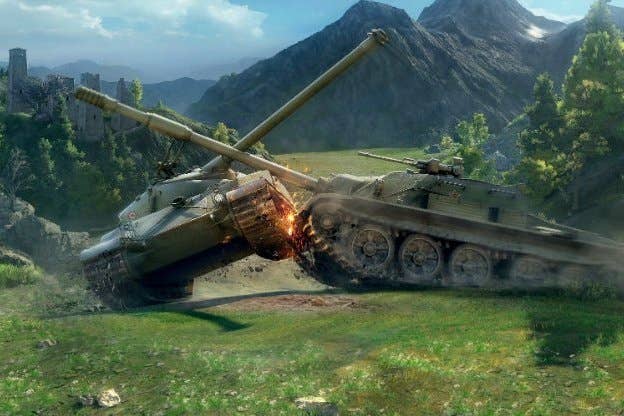 Executives from Sony, Wargaming, Daybreak Game Company and Gaijin Entertainment made a compelling case for free-to-play on consoles at GDC this morning.
"At a macro level we're really looking at this as a significant part of our digital business in the future, I think that it's going to be a really big chunk of our revenues in the next three to five years," said Sony Computer Entertainment America's Sarah Thomson.
"[Free-to-play] is future-proofing us"

Sarah Thomson, SCEA
"I think that it is really stabilizing the business and I think that it's future-proofing us."
All the panelists said they found console players were more willing to spend and had higher ARPUs, TJ Wagner of Wargaming attributed this to North American console players wanting to move faster through the game. Meanwhile Anton Yudintsev, CEO at Gaijin Entertainment, said around 18 per cent of the company's revenue now came from console players.
For DC Universe Laura Naviaux of Daybreak Game Company said that the game had double the ARPU on PlayStation compared to PC.
"We definitely see all of the metrics outperform PC, not just the propensity to spend," she said.
"Our console players, particularly on the PlayStation 4 because they're early adopters, they understand the value of digital goods."
Thomson works with third-party developers to bring free-to-play to console and heard from them that console often had higher metrics, which she put down to a high intent to purchase among console players.
Naviaux added that they found the spending of console players was seasonal however, with September through to December seeing a decline. Sony's strategy was to work with developers and offer advice on different timeframes, Naviaux said Daybreak had learned to double down on the busier months.
Interestingly one of the first questions from the audience as the session came to an end wasn't about revenue or technical issues but about toxic behaviour in online communities away from the main game. Sadly, none of the panelists could offer a magic bullet for the problem.
"It's something we debate every single day," said Naviaux.
"How we can make our ecosystem a healthier one and make sure we're servicing the needs of our customers but also disregarding feedback that isn't useful and is literally just toxic behaviour."