Sony preparing around 200,000 PS4s a year for Chinese market
Company readies for new market after Xbox One's success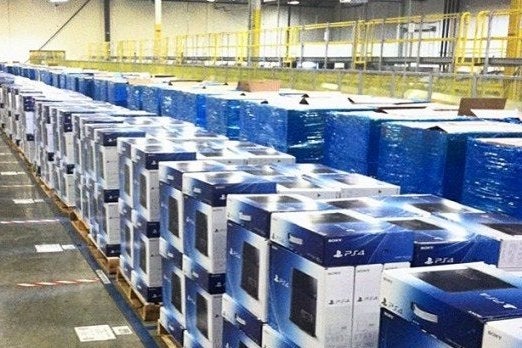 Sony has confirmed that it is preparing to enter the Chinese market, verifying the authenticity of a document which says it will produce around 200,000 PS4s a year for the territory.
Bloomberg unearthed the agreement, filed to the website of the China Pilot Free Trade Zone, which was later authenticated by Sony spokesperson Masaki Tsukakoshi. However, he also made clear that the number of units was subject to demand, rather than being set in stone by the arrangement.
No launch date has been confirmed for the console in China, but Sony will definitely have an eye or two on the performance of Microsoft's Xbox One, which is already selling better in China than it has in Japan.
Both companies are capitalising on the experimental suspension of a 14 year ban on the retail of foreign consoles in the country, but remain cautious in a market characterised by unpredictability and copyright protection issues.