Sony met with hacker Geohot
Revealed in profile of the boy that beat the PlayStation 3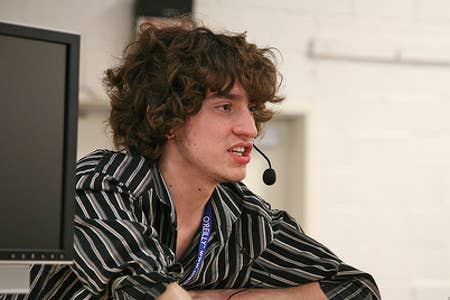 A new interview with George Hotz, better known by his hacker tag Geohot, has revealed he was invited to meet Sony engineers months after his PlayStation 3 jailbreak.
A profile by The New Yorker reveals Sony received Hotz last may at its US headquarters.
"If there were going to be lawyers there I was going to be the biggest asshole ever," said Hotz, but what he actually found was a group of "respectful" engineers who were interested in his programming talents and how he used them to bypass the console's security.
"We are always interested in exploring all avenues to better safeguard our systems and protect consumers," explained Jim Kennedy, the senior vice-president of strategic communications for Sony Corporation of America.
Hotz released the PlayStation 3 hack in January 2010. In April 2011 Hotz settled with Sony Computer Entertainment, agreeing to a permanent injunction.
"I don't hack because of some ideology," he said in the profile. "I hack because I'm bored."