Sony donates ¥15m to Philippines typhoon relief
Also sending 400 emergency radios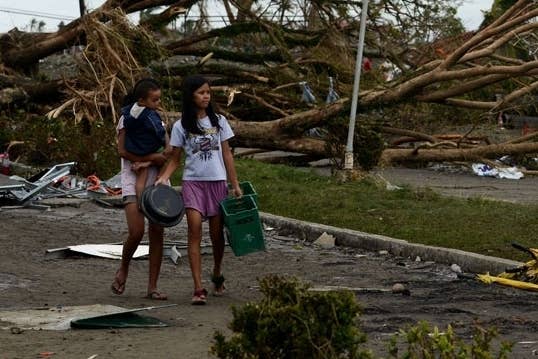 Sony is donating money and equipment to help those in the Philippines affected by the devastating Typhoon Haiyan.
"Sony Corporation today announced that Sony and its group companies will make a donation of approximately 15 million Japanese yen to help relief efforts in communities affected by Typhoon Haiyan in the Philippines. This includes a donation from Sony Corporation, together with donations to be raised from Sony Group employees, with their contribution being matched by the company through a matching gifts program," said the company in an official statement.
"In addition to these monetary donations, 400 emergency radios will be donated to local communities in affected areas by Sony Philippines."
Sony sends its sincerest condolences to all those affected by Typhoon Haiyan and wishes for a full and swift recovery."
Typhoon Haiyan is estimated to have killed more than 10,000 people, and millions more have been affected by the destruction.