Sony adds DualShock 3 support to Android Xperia devices
Sony beefs up its Xperia lineup with PS3 controller support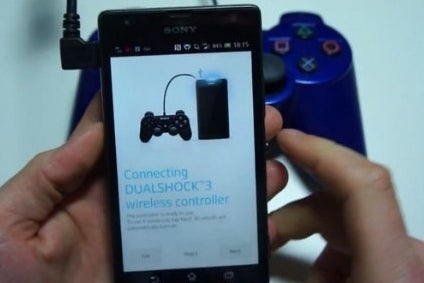 Sony has added native support for the PlayStation 3 DualShock 3 controller to its lineup of Android-powered Xperia smartphones. The support means that players can pair their DualShock 3's with the smartphones to play games and control menus.
A video posted to the account of Sony Mobile Communications product training manager Tom Randall shows off the options provided by DualShock 3 support. The demonstration was done using Sony's latest smartphone, the Xperia SP.
Sony's PlayStation Mobile store and Google Play both have titles that support physical controllers. Android has allowed USB controller support since version 3.2 on the mobile operating system, but DualShock 3 was only workable with the use of a third-party app. Much like pairing a DualShock 3 with the PlayStation 3, a USB cable is required for initial setup.