Sony: "£350 is not considered huge any more"
Tech markets have changed perception of price and adoption, says Gara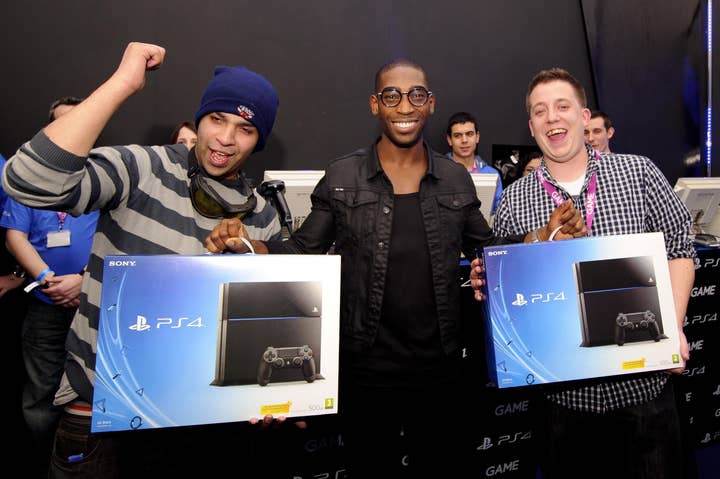 Sony UK boss Fergal Gara has said that the price of hardware isn't the barrier to consumers that it once was, and that may be a factor in the high pre-orders and demand that has greeted the introduction of Sony's PlayStation 4.
Speaking to VG247, Gara noted that the rapid iteration of mobile technology such as Apple's iPhone or iPad is encouraging consumers to adopt new hardware at a quicker pace.
"You're touching on the Apple effect there... actually the biggest dynamic I might see from that tech sector is readiness to change technology more rapidly, and the appetite to jump into PS4 early seems to be there," he said.
"How much of that is the seven year wait, and how much of that is conditioning by other tech sectors in which a layout of £350 is not considered huge any more, I think there might be a bit of that going on."
The PlayStation 4 went on sale today in Europe priced £349 - considerably cheaper than the £429 asking price for Microsoft's Xbox One.
"We worked really hard to get to that price point and deliver the power that we have done in PS4. With PS4 we've delivered the magic balance between power and price," he added.
While Sony has promised that some retailers will have unallocated stock to offer customers before Christmas, orders from last week onwards are now unlikely to be in customer's hands until the new year.
And those early adopters who ordered the system months ago are still expected to be the loyal customer that has waited seven years since the PlayStation 3 was released, noted Gara.
"The people that come in over the next few days, weeks and months will be the hungriest, keenest early adopters. Also, there are those who may be ready for a new console more than others. Some people bought a PS3 last week, and I'm sure they're still enjoying that. Some people bought a PS3 six years ago, so they're really ready to move on."