IGDC: Solving the monetisation problem in India
The Indian market is brimming with potential, but it's far from straightforward
India is a market of staggering potential, and for years now the industry has been patiently waiting for it to become "the next China". With a population of 1.3 billion people the comparison is not entirely unfair, but from infrastructure to consumer culture, India is an entirely different beast.
Now the second largest smartphone market in the world, India has 350 million devices and is expected to reach 600 million by 2021. Those are good numbers but they belie low penetration of just 26.1%, and the fact that India has only 20 million credit cards in circulation. For context, with a population of 66 million the UK has over 164 million credit cards.
The image that ultimately paints is a market that's strength and potential comes from its sheer size more than anything else, as repeated claims that India is about to explode have been met with eerie silence.
That's not to dispute the industry's tremendous growth in India, but rather to demonstrate the nuance and complexity. It's still an attractive prospect for international developers and publishers when it comes to outsourcing with Electronic Arts and Ubisoft running extensive operations in India, and Square Enix even recently announced it would be rebooting its presence in the region.
"I think from an executive level, we were waiting for the local market and local entrepreneurs to solve that piece of the puzzle"

David Wightman
But a number of challenges persist when it comes to effectively tapping the market, at both a local and international level. Without a doubt, monetising mobile games represents not only the biggest opportunity for growth, but also the most vexing barrier.
It's a similar problem developers faced in Korea between ten and 15 years ago, according to former Respawn Entertainment studio head David Wightman, but once it's solved international investment will begin to flow.
"Coming from the US or from the UK, when we looked at the Korean market we couldn't understand how to make money, because credit cards weren't necessarily through the population, and the processing fees were too high," he said during a panel discussion at the recent India Game Developer Conference in Hyderabad.
"But that was solved by microtransactions coming off your phone bill - it was a very Korean solution we didn't see in the West. I think from an executive level, we were waiting for the local market and local entrepreneurs to solve that piece of the puzzle. And when that happens, inward investment will accelerate considerably."
Much like Korea, the monetisation question has an answer that only India can provide right now. It's a solution that needs to come from within and cater to cultural differences. According to Rohith Bhat, CEO of 99Games, it's been solved in small ways by the developers of real-money games.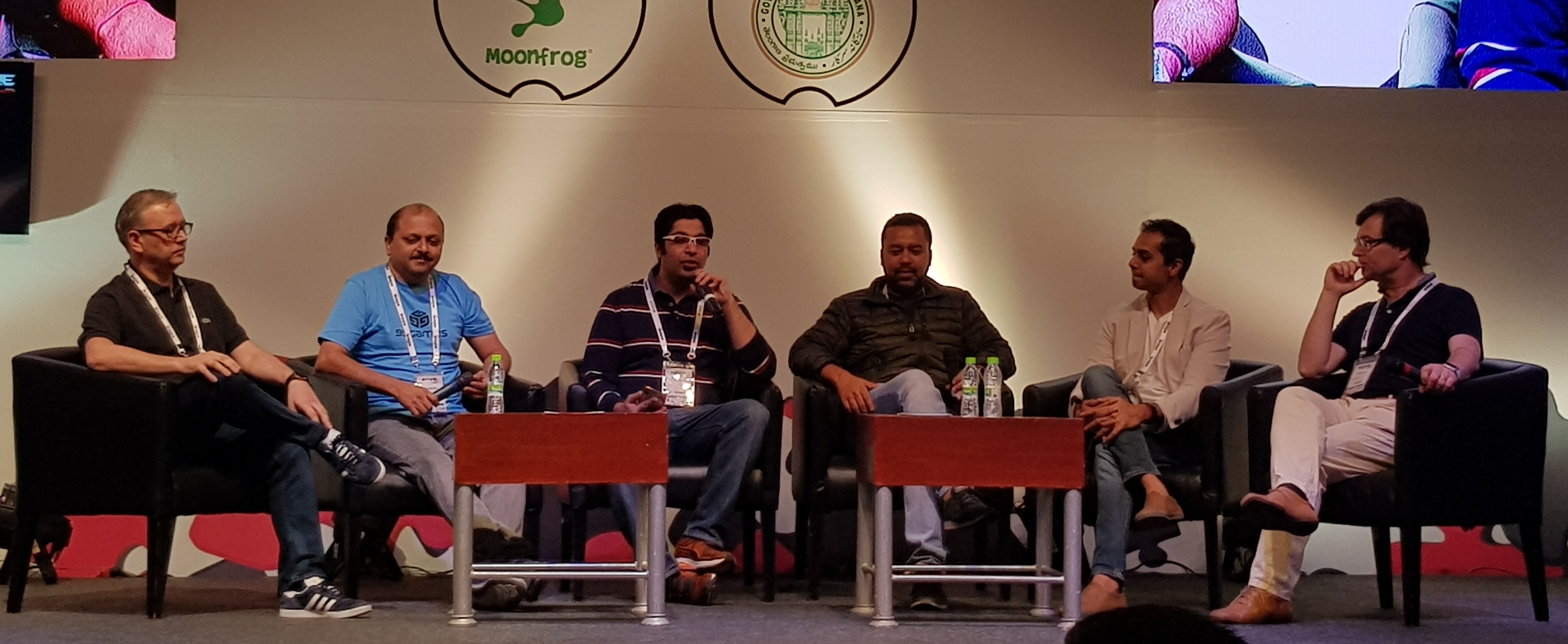 Speaking on the same panel, Bhati added: "A lot of us in the classic gaming industry don't necessarily subscribe to real-money gaming, for many of us it is not gaming. But they have managed to get money flowing and I'm sure as game developers there are lessons for us.
"We don't necessarily need to cross the line, but there are lessons we need to learn in this country of 1.3 billion because this market is probably going to grow for the next 20 years, and the early things are in place right now, and nobody is going to solve the problem for us. Everyone of us in this room has a good shot finding out the solution... Can we come up with some innovation that makes it easy for people to pay? Ultimately... this is a problem we have with Indian consumers, and habits will form over time but as an industry we can figure out."
"[Real money gaming has] managed to get money flowing and I'm sure as game developers there are lessons for us"

Rohith Bhat
Despite having relatively low spending power compared to established markets like the US or China, there is a growing willingness among Indian gamers to part with their money, as Moonfrog Labs CEO and fellow pannellist Tanay Tayal noted.
"What we found over the last five years is if you have the right product/market fit, people in India will pay," he said. "Our number one support ticket three years ago was: 'how do I pay in your game?'
"You need the right market fit, and strong live ops. I think a lot of times it's about making sure that you're managing your economies right, you're making sure that whatever in-game currency your using is valuable to the end user, that you're giving them bang for your buck, that you're giving them enough value to keep them engaged in the game. Make sure that your economies are managed tightly. Your game needs to be fun and it needs to be something people want to engage with."
With a certain mistrust of credit and digital goods, attitudes towards spending on games have been changing slowly in India, but global phenomena like PlayerUnknown's Battlegrounds have helped contribute to that, according to Nukebox Games CEO Amit Hardi, who added: "As long as people see value, they will go to any extent to make sure that the trust factor doesn't come in the way them getting their experience. We've been talking about it for a few years now and it's just about the timing. PUBG is interesting because it is building a case for bringing in users for the first time and transacting online."
Depending on who you speak to in India, the matter of monetisation has either been solved, or is an entire generation away. Ad revenue is still king, and while real-money gaming is taking off thanks to the proliferation of digital wallets, it's only a small proportion of gamers who are willing to part with their cash.
The question of value persists however, and the opportunity to win money in a game of skill on mobile is a far more enticing prospect than a digital booster pack. For international developers looking at India, it's a market brimming with potential, but that scope currently remains limited to casual and hyper casual ad-monetised mobile games -- where downloads are admittedly staggering -- with little scope for IAP outside of the real-money gaming scene, and the global phenomena of games like Clash Royale and PUBG.
GamesIndustry.biz attended the India Game Developer conference with help from the organiser.