Smartphone sales hit 1.3 billion in 2015 - Report
GfK finds year-over-year unit growth slowed to 7% as revenues rose just 1% to $399.2 billion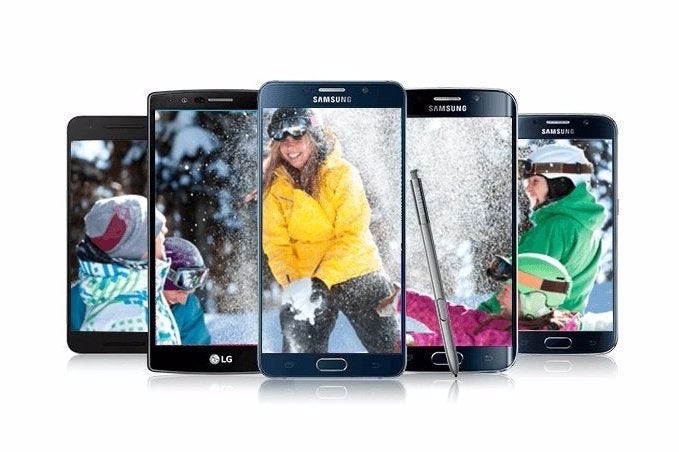 Last year, research firm GfK predicted the smartphone business would slow down in 2015 as developed markets reached a saturation point on the technology. The company today released its global sales figures for 2015, and they indicate the market slowed down even faster than anticipated.
For 2015, GfK reported 1.3 billion smartphones were sold around the world, producing combined revenues of $399.2 billion. That represents a 7 percent growth in unit sales over 2014, but just a 1 percent jump in revenues. GfK had initially forecast 2015 to see unit sales growth of 14 percent, which was already considerably slower than 2014's year-over-year jump of 23 percent.
"Despite a record fourth quarter - and a strong performance in 2015 in general - there are mixed results across countries," GfK director of trends and forecasting Kevin Walsh said. "Local factors, rather than regional and industry trends, are increasingly driving markets. Diverging economic trends, device saturation, mass market adoption, politics, social change and even sport have an impact on smartphone demand and prices at country level."
As for which countries are still driving growth, GfK pointed to India and its 34 percent year-over-year jump, mostly thanks to sales of low-end smartphones under $100. Unit sales in Egypt grew 27 percent year-over-year, while Poland saw smartphone uptake jump 36 percent. Formerly hot markets like China and Latin America were down in 2015.
For 2016, GfK is forecasting unit sales up another 7 percent to 1.4 billion, with revenues up half a percent to $401.3 billion. All regions are expected to see growth in unit sales except for Latin America.
"In 2016, we expect local country factors rather than global trends to impact the market," Walsh said. "Key markets in Emerging Asia and Middle East & Africa are forecast to drive unit growth. While 2016 will be another year of global growth, it will be more important than ever for businesses to understand individual country trends and market segments."