Slight jump in boxed game sales as lockdown returns | UK Boxed Charts
Nintendo Switch games post strong week-on-week increases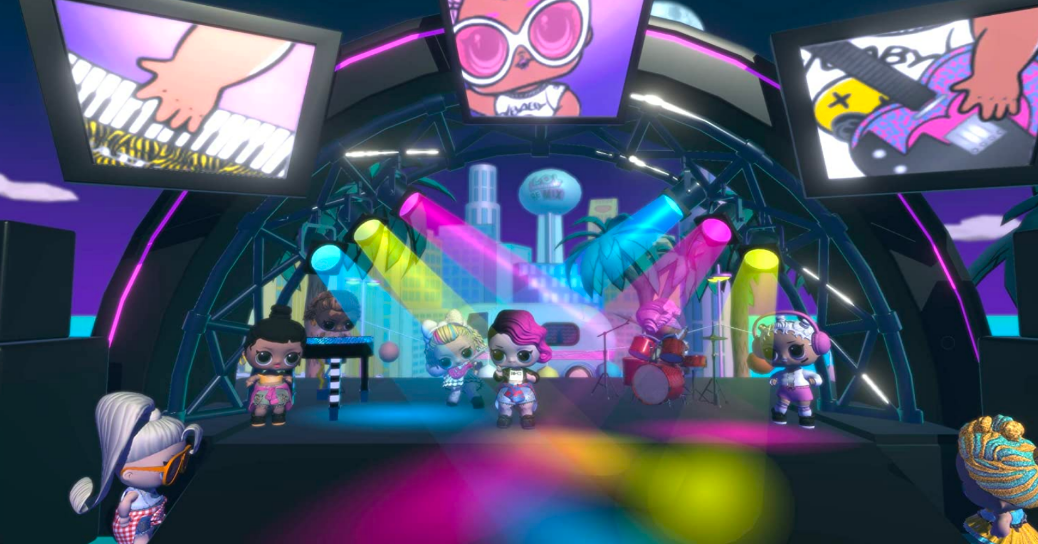 The COVID-19 lockdown restarted in the UK last week, but unlike last time, it hasn't made a huge impact on physical video game sales -- at least not on Xbox One and PS4.
Overall, game sales rose 13% week-on-week, which is still impressive in a week where there were no significant game launches (and coming on the back of the launch of Watch Dogs: Legion the week before). PS4 and Xbox One game sales remained largely flat week-on-week, but Nintendo Switch game sales jumped 38%.
We will have to wait for later in the week to see its impact in terms of digital downloads.
FIFA 21 notched up its fifth consecutive week at No.1, despite sales dropping 5%. It is comfortably No.1, with the second placed game being Animal Crossing: New Horizons on Switch. The hit Nintendo game enjoyed a sales jump of 22% week-on-week, and it is one of a number of Switch games that saw weekly sales spikes. Mario Kart 8: Deluxe at No.3 jumped 41% in sales, Minecraft (No.5) on Switch enjoyed a 39% bump, Super Mario 3D All-Stars is up 24% (No.6) and Ring Fit Adventure rose 69% in sales (No.7). The latter game was repeatedly sold out during the last lockdown as UK gamers used it to keep fit whilst stuck at home.
Last week's No.2 boxed game, the Ubisoft open world game Watch Dogs: Legion, drops to No.4 after a 58% fall in sales week-on-week. The game actually sold much better as a download during its launch week, as we revealed on Friday, and was really the best-selling game of that week (if we combine digital and physical together).
Although there were no major new games out this week, there were a number of smaller ones. The highest charting new game is L.O.L Surprise Remix: We Rule The World at No.10. The Nintendo Switch game is from licensed games specialists Nighthawk Interactive, and it's based on the popular doll brand L.O.L Surprise.
The next highest charting game is Paw Patrol: Mighty Pups Save Adventure Bay at No.12, which is from Outright Games. 80% of the game's sales were on Nintendo Switch, with 14% coming on PS4 and 7% on Xbox One.
Meanwhile, EA's Need for Speed: Hot Pursuit - Remastered enters the charts at No.35. The updated racing game launched on PS4 and Xbox One, with the PlayStation version accounting for 61% of sales.
The final new game in the charts is also a racing game -- Codemasters Dirt 5 at No.38. The game actually sold best on Xbox One (67% of sales). It looks like a poor start for such a popular franchise, but the game has been promoted heavily as one of the key launch games for Xbox Series X, which arrives next week.
As with all the GfK charts, this is purely physical game sales. Digital download data doesn't arrive until later in the week.
Finally, last week's new Nintendo game Pikmin 3: Deluxe drops from No.7 to No.27 after a 66% drop in sales week-on-week.
Here is the GfK Top Ten for the week ending November 7th:
| Last Week | This Week | Title |
| --- | --- | --- |
| 1 | 1 | FIFA 21 |
| 3 | 2 | Animal Crossing: New Horizons |
| 4 | 3 | Mario Kart 8: Deluxe |
| 2 | 4 | Watch Dogs Legion |
| 5 | 5 | Minecraft (Switch) |
| 6 | 6 | Super Mario 3D All-Stars |
| 8 | 7 | Ring Fit Adventure |
| 10 | 8 | Minecraft Dungeons |
| 11 | 9 | Grand Theft Auto 5 |
| New Entry | 10 | L.O.L Surprise! Remix: We Rule The World |