Skybound finds life beyond undeath
Five years after starting its gaming business, The Walking Dead company's CEO David Alpert and co-chair Jon Goldman have broadened the business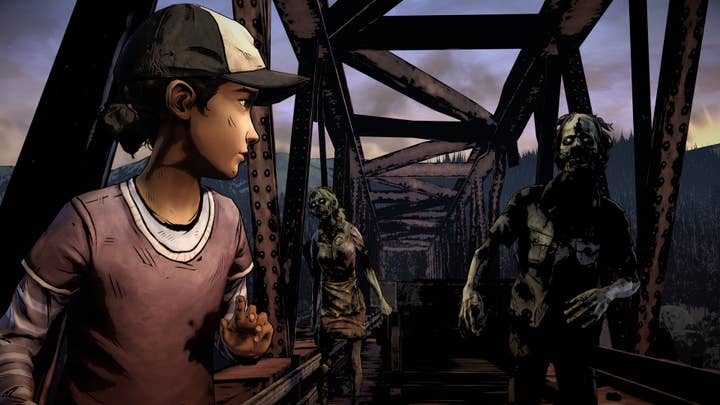 As the owner of The Walking Dead franchise, Skybound has built its business on rotten and decaying corpses for years, but they've provided a solid foundation for the company just the same.
"I've been making a living with the undead for a solid 13 years at this point," Skybound CEO David Alpert tells GamesIndustry.biz. "My other partner Robert Kirkman has been making a living off it for 20. I expect to make a zombie living for the rest of my natural life."
That said, the company isn't betting everything on society continuing to have a healthy appetite for the undead. Skybound has been broadening its business over the years, expanding both the properties it draws money from and the forms of media they occupy.
"I've been making a living with the undead for a solid 13 years at this point"David Alpert
These days, Alpert says The Walking Dead represents less than half of the company's business, although he's confident it will remain a significant component of Skybound "for years and decades to come."
Alpert says one of the big "step change" moments in the public perception of the company shifting from just The Walking Dead to a better-rounded business came with the 2021 launch of the animated Amazon Prime Video series based on its comic franchise Invincible.
The series debuted in late March of 2021. Amazon renewed it for two more seasons a month later.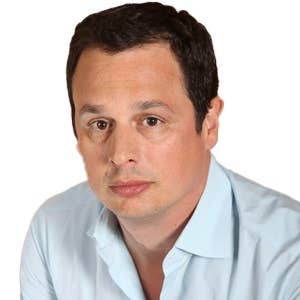 Skybound is also partnering with Amazon's Audible on scripted long-form podcasts, the first of which – Impact Winter – similarly debuted last year and was greenlit for two more seasons.
This month marks a milestone for Skybound's big screen ambitions as it partnered with Universal Pictures on the Nicolas Cage vampire comedy Renfield, which debuts April 14 in many major markets.
Put it all together and Alpert doesn't seem worried about any lingering perceptions of Skybound as a one-trick pony.
"It's not a marketing challenge because it's the facts on the ground that we have to get to speak for themselves," he says. "Now that we have what I would consider to be four core franchises, it's a much easier conversation to have than when we had The Walking Dead and 'a bunch of other stuff'."
"Video games are now one of the largest revenue streams in the company"Jon Goldman
And then of course there's video games. Five years ago this week, Skybound announced its dedicated video games publishing division. Skybound co-chair Jon Goldman tells us the gaming expansion has exceeded all the company's expectations.
"Video games are now one of the largest revenue streams in the company," Goldman says. "We have probably 80+ people working in video games. The very first game we published won a BAFTA. We've hired amazing people that are well-known in the industry. So I think we're not just making hit TV shows and podcasts; we're an emerging leader in the video game space doing great work and making real money."
(The Skybound-published Slime Rancher was nominated in the Debut Game category in 2018, but Gorogoa ultimately won the category. Skybound's BAFTA would have to wait until 2022, when Before Your Eyes won the Games Beyond Entertainment category.)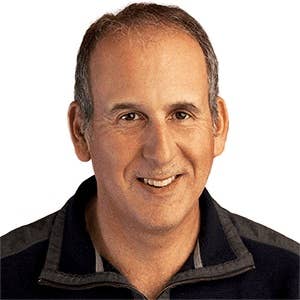 And just like Skybound as a whole, the games business hasn't limited itself to just one money maker. It started as a publisher of indie games, but along the way has lent its transmedia horror expertise to the marketing and distribution of Krafton's AAA effort The Callisto Protocol, managed distribution of physical releases for titles like Psychonauts 2 and Untitled Goose Game, and continued to build out its business licensing its stable of owned properties for gaming efforts.
"I think that's a real testament to our philosophy," Goldman said. "We're not in the film and TV business, the comic book business, or the video game business. We do all those things, but we're really in the fan business. And our fans want these different things, so we want to do that for them. Because we have had experiences in the past where we let other outside companies do stuff, and they don't care about it as much as we do."
That was a key learning of Skybound's from before the formation of its games division, when all it had the capability to do was license out its franchises for others to work on. Alpert assesses the resulting projects as "some successful, some not as successful."
"We're not in the film and TV business, the comic book business, or the video game business. We're really in the fan business"Jon Goldman
"We saw that it was really important to have that dedication to the brand," Alpert says of the less successful projects. "We wanted to make sure we were doing right by the overall brand inside of the individual game."
So Skybound saw an opportunity to build out its publishing structure and develop expertise to ensure it had fewer of those "not as successful" projects in the future.
The timing of this effort was fortunate, to say the least. Telltale Games had built a massive hit with The Walking Dead's hit series of episode adventure games, but when the studio collapsed in September of 2018, partway through development of the fifth and final series, Alpert says Skybound had built up the capabilities internally to take it the rest of the way and wind up as the publisher of record on the project.
"That was the era where we could be full stack," Alpert says. "We could be the IP creator, the developer, and also the publisher."
That was also the time where Skybound began to get interested in Mega Cat Studios, which led to a multimillion-dollar investment in the WrestleQuest developer earlier this year.
"What we like to say is the goal is always to get closer to the metal, and be closer and tighter in a relationship with the fans," Alpert says. "We're doing everything we can to bridge the gap between the creator and their vision, and [the fans]."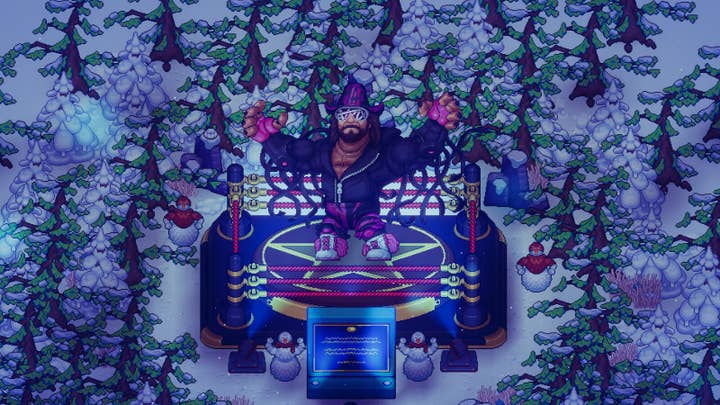 Speaking of Mega Cat, we ask about the future of the studio. The upcoming WrestleQuest is a pro wrestling RPG complete with licensed likenesses for "Macho Man" Randy Savage and others. It's a splashy departure from some of the studio's previous work putting out a robust library of newly developed games for retro hardware on actual cartridges, like Little Medusa for the NES and Coffee Crisis for the Sega Genesis.
Goldman stresses the Skybound team loves retro games, but it doesn't sound like the company put those millions into Mega Cat because it thought NES cartridges were going to make a big comeback.
"We're going to be working together with them to make bigger and better games, which is part of their ambition," Goldman says. "So they'll be doing less and less of the tiny little pick-up things, but they're an example of a team we think has great promise."
Even so, retro cartridge games wouldn't stand out as a particularly odd endeavor for Skybound. It has tried its hand at all manner of businesses based around its franchises, from running cruises to making wine.
"We do all sorts of stuff because we want to deliver our fans what they want, not because 'This is how we define our business in silos for different distribution channels'," he says.
That emphasis on fans no doubt played a part in Skybound's decision to open itself up on Republic, a retail investing platform that lets companies raise capital in Kickstarter-like fashion from a multitude of individual backers. Completing the Kickstarter parallel, investors at certain tiers also receive swag like limited edition posters and beer steins, studio tours, meet-and-greets with key creators, or the ability to become a character in a future game.
Skybound opened its Republic campaign in January with a $500 minimum investment requirement and a $75 million limit on how much funding could be raised. To date, it has raised more than $13 million.
As Alpert explains, "We view ourselves as an entertainment company, and we really focus on connecting our creators to fans.
"We grew up where switching costs between mediums was really difficult. If I was watching a TV show and wanted to play a video game, I had to go behind the TV, flip a whole UHF converter, switch over to channel 3 and boot up my console, and that was really hard. Or if I wanted to go to a movie, I'd have to convince my parents to drive me.
"With my kids and the way consumers are now, everything lives on one device. Everything's a touch away. Whether you want to play it, read, watch it, comment on it, share it, it's all in the same place. So our goal is to serve our fans – and our super fans of our content – anything they want in any which way they want it."