Simon Maxwell steps up as COO of Gamer Network
Promotions for Lilley, Benyamine and Menne as company prepares for further growth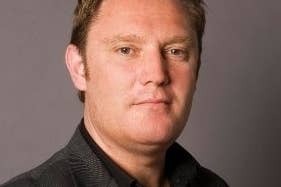 Gamer Network, publisher of GamesIndustry International and Eurogamer.net, has promoted Simon Maxwell to chief operating officer.
Maxwell joined the company a year ago as group publishing director, and now takes on the day to day running of the business alongside CEO and founder Rupert Loman.
"Simon has made an enormous difference to our business since he joined a year ago," said Loman. "Traffic is up, revenues continue to grow, we have new partnerships in place and our already strong relationships in the market have been strengthened further. We welcome him to the board to help shape the future vision of the company."
In addition, David Lilley has been promoted to managing director of Gamer Events, responsible for EGX London (formerly the Eurogamer Expo), EGX Rezzed and the GameHorizon conference, all of which will return in 2014.
"David has done an exceptional job over the five years he has been with us, growing EGX in to the largest video games event in the UK and managing the events team," added Loman. "We are well positioned to drive this part of the business forward."
Gamer Network has also expanded the role of John Benyamine to VP of US content, overseeing editorial for GamesIndustry International, Modojo, US Gamer and the Content Services division, which includes the Prima Games contract.
Lastly, Oliver Menne has also be appointed head of content and revenue optimisation in addition to managing Eurogamer.de.
"The roles John and Oliver are performing are incredibly important as we look to build on our record 69 per cent year-on-year audience growth (currently standing at 13 million monthly unique users) and build our revenues across all markets," offered Simon Maxwell.
"It's an exciting time for the company and these changes mean we are in a better shape than ever to build upon the strong brands and reach we have in each territory as we enter the next generation of games consoles."