Simon Maxwell joins Eurogamer Network
Departs Future Publishing to become group publishing director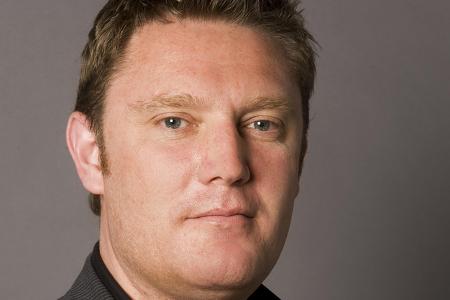 Eurogamer has appointed Simon Maxwell as group publishing director. The former Future Publishing executive will start work on October 1.
"Joining Eurogamer as part of the senior management team at this time is a very exciting prospect," said Maxwell.
"I have admired their work, brands and team for a long time and I look forward to joining them and working together to build on the excellent success they have had to date. The business is looking to grow and expand further and has ambitious plans, which made this opportunity so attractive."
Maxwell joins Eurogamer after more than 9 years at Future Publishing, most recently as as group publishing director for entertainment, where he oversaw brands like T3, Official Manchester United, Total Film, SFX, CVG, Games Radar, Edge, PC Gamer and the official titles for Nintendo, Microsoft and Sony, as well the Golden Joysticks. He also launched Front magazine during his time with publisher Cabal Communications.
"We're delighted to welcome Simon to the company and strengthen our management team in this way," added Eurogamer MD Rupert Loman.
"He brings excellent experience in a broad range of entertainment markets as well great industry contacts and pedigree in building multi-platform brands. We've been impressed with him as a competitor so to have him join the team is fantastic and will help us as we continue to grow."