SimBin Studios CEO steps down
Henrik Roos leaves RaceRoom developer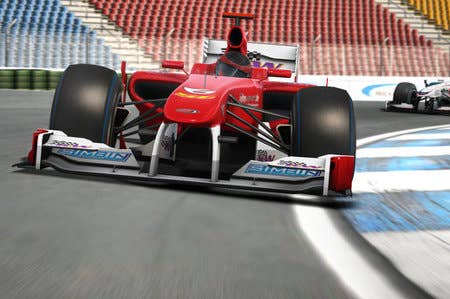 Henrik Roos of Swedish developer SimBin Studios has resigned from his role as CEO at the company.
"It feels strange and sad to step down from my role as CEO for SimBin after 10 years of 'marriage' with the company," said Roos.
"It is with joy in my heart that I turn the company into the trustworthy hands of Klaus Wohlfarth and his management team. I will for sure follow and support SimBin in its future endeavors, but my family needs me and I also have new and exciting opportunities to explore."
SimBin is best known for PC titles RaceRoom, Real-Time Racing and RACE Injection.
Roos will continues working with the company in a business consultant role, while SimBin's main investor Klaus Wohlfarth will take the CEO position.
"It is our intention to provide people with the best opportunities to become virtual racers. By controlling the complete production chain in all areas, we are able to offer complete solutions that include software, hardware as well as the overall concepts. The combination of all these values in one, offered by RaceRoom, is a unique concept in the world" said Wohlfarth.
The company also revealed its next project, to be announced later this year, will be free-to-play.