Sid Meier goes mobile with Ace Patrol
The veteran designer behind the Civ franchise is bringing a new air-combat strategy IP to iOS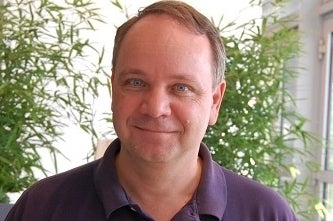 After tackling the social games sector with Civilization on Facebook, legendary game designer Sid Meier is moving on to the mobile world with a new IP focused on air-combat strategy in a World War I setting. Firaxis and 2K Games are launching Sid Meier's Ace Patrol on iOS on May 9.
Meier led the charge on the game's design and programming, and he told The Wall Street Journal that he decided to finally plunge into mobile because the market is now maturing. In fact, mobile seems to appeal even more to Meier's designer sensibilities.
"It's a shorter development cycle but the amount of cool things we can do is very similar to what we can do on a PC," he said. "We get to more game design and less of the other stuff."
Ace Patrol will be free to download and asks players to take to the virtual skies in defense of their base camp and allies. The game will offer a selection of 30 vintage and historical WWI aircrafts through more than 120 missions. Players will also be able to upgrade the top fighter pilots throughout the campaign. Solo gamers can enjoy playing turn-based single-player, but Ace Patrol will feature two-player hot-pad or asynchronous multiplayer modes through Game Center as well.
Ace Patrol is one of several games that 2K is pushing out as the publisher makes a more concerted effort to raise its mobile profile while still producing AAA console hits like BioShock Infinite.