Sensor Tower: Gaming accounted for 75% of total mobile revenue so far in 2019
Game spending reaches nearly $30 billion this year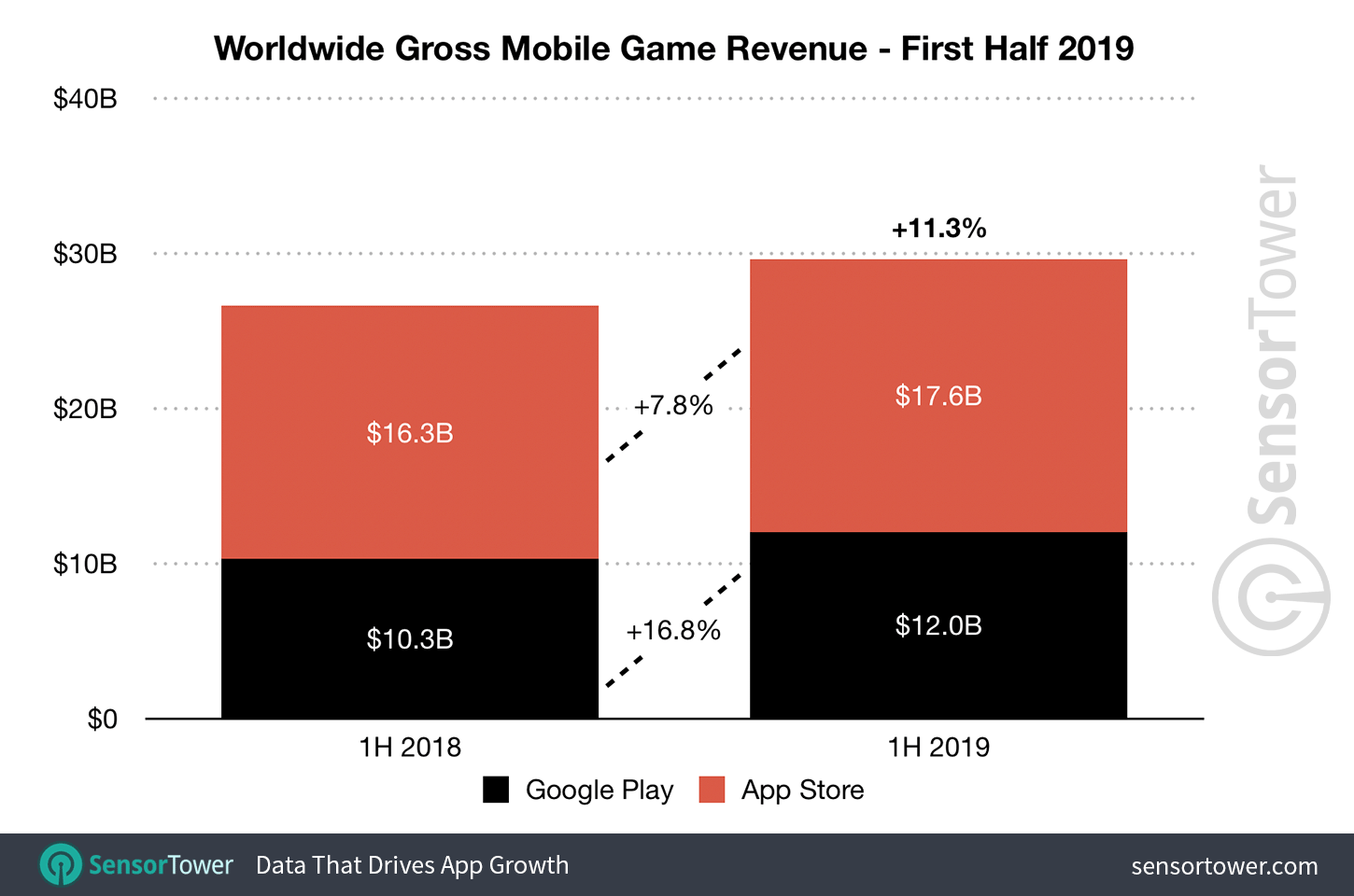 Gaming accounted for nearly 75% of global mobile spending in the first six months of this year, grossing $29.6 billion for the period.
That's according to market intelligence firm Sensor Tower, which has released data on spending figures across Google Play and the App Store for H1 2019.
Overall, spending on mobile games and apps is up 15.4% this year, reaching more than $39.7 billion across both the leading mobile storefronts.
While game spending on mobile was up 11.3% year-on-year, growth was hampered on the App Store somewhat by a downturn in spending on iOS in China. Coupled with the hangover from last year's game approval freeze, App Store spending only saw 7.8% growth during H1 2019, but still reached $17.6 billion
Google Play however saw game spending rise 16.8%, reaching $12 billion for the period.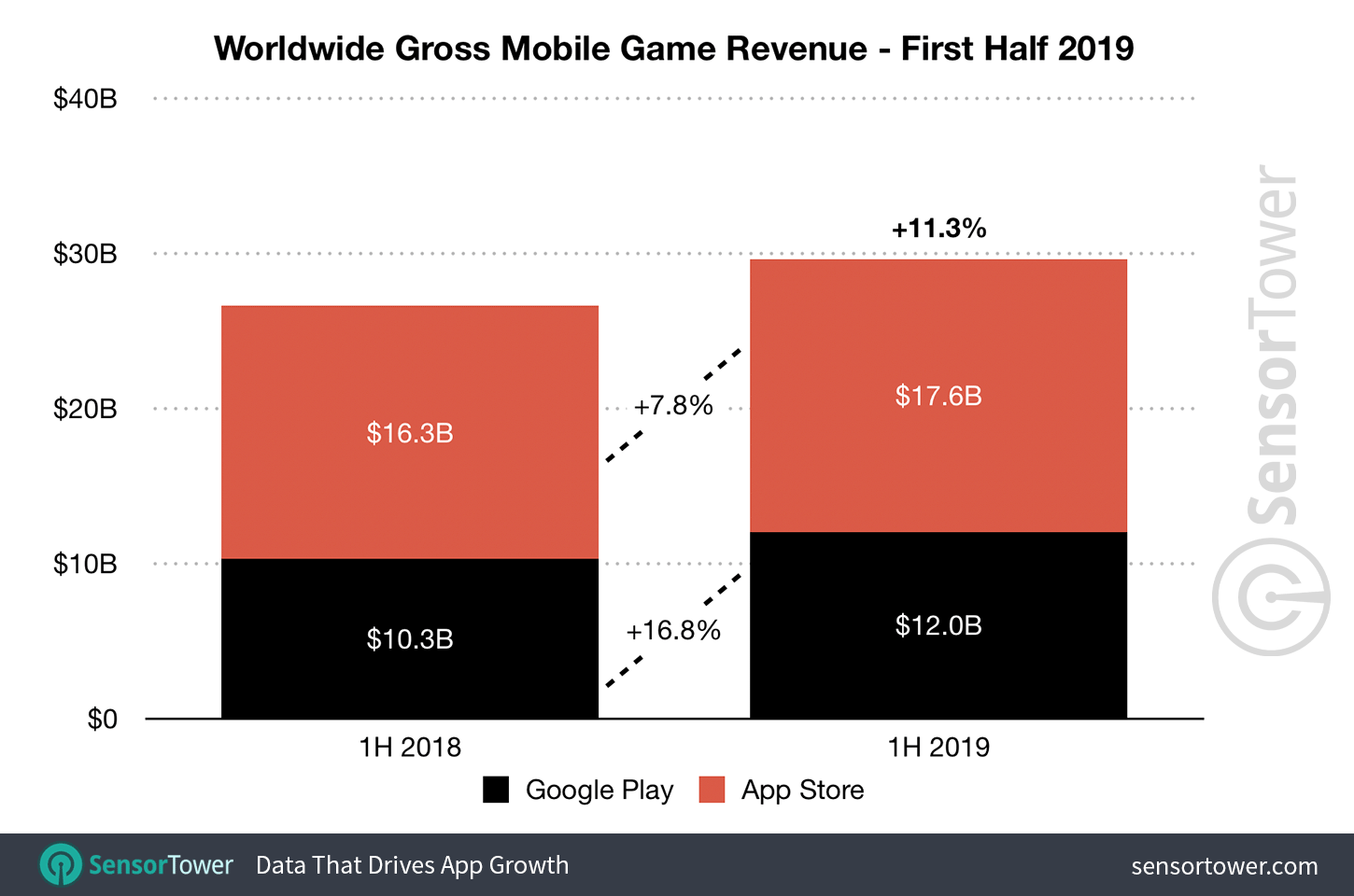 Tencent's Honor of Kings continues to reign supreme as the No. 1 grossing mobile game, pulling in more than $728 million in H1 2019, not including China's third-party Android stores (of which there are around 400).
Fate/Grand Order from Sony Aniplex moved up from the No. 3 spot in H1 2018 to No. 2 in the latest numbers, grossing an estimated $628 million.
The former No. 2, Monster Strike from Mixi, dropped to No. 3, grossing roughly $566 million.
King's Candy Crush Saga and Tencent's PUBG Mobile ranked at No. 4 and No. 5 respectively.
Despite being on the most downloaded games in the world, PUBG Mobile hasn't seen those numbers reflected in the revenue, as its been awaiting monetisation approval by the Chinese government since launching in China in November 2017.
However, last month Tencent announced it was pulling the game, and replacing it with an "homage to the Chinese military", Game for Peace. Sensor Tower classifies Game For Peace as the Chinese variant of PUBG Mobile, and so reports combined spending of $141 million in H1 2019 for iOS alone.
The number of new mobile game downloads was up 3.2% for the period, totalling 20.1 billion. Game downloads for the iOS were actually down 1.4% year-on-year to 4.4 billion, while Google Play saw a 4.6% uptick to 15.7 billion.
The most downloaded games were Color Bump 3D from Good Job Games, Garena Free Fire from Garena, and PUBG Mobile from Tencent.