Selena Gomez suing Chinese mobile publisher over using her likeness
Singer says she did not agree to appear in Clothes Forever - Styling Game, decries "unsavoury" microtransactions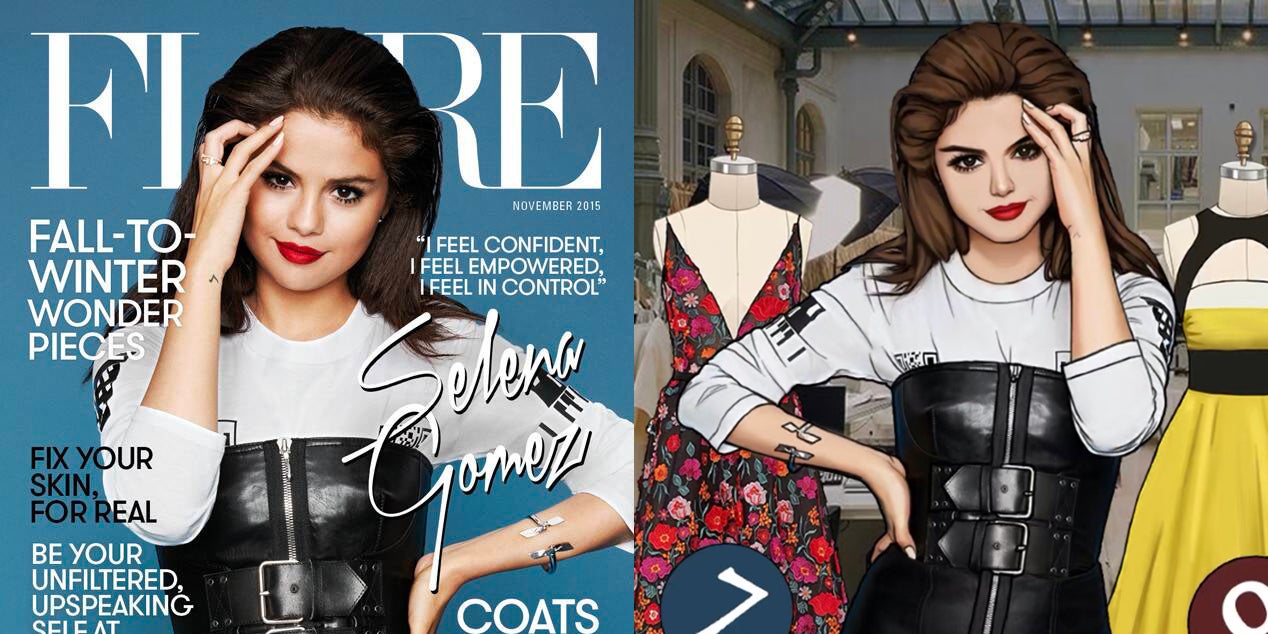 Selena Gomez is taking legal action against a Chinese publisher and British games firm that allegedly use the likeness of celebrities without their consent.
Variety reports the singer has filed a $10 million lawsuit against Guangzhou Fiedong Software Technology over its iOS title Clothes Forever - Styling Game.
Included in the suit is MutantBox Interactive Limited, the UK-based company that owns the copyright for the game -- although oddly, it does not appear to be listed on the company's website.
Clothes Forever - Styling Game is a casual game about going shopping with celebrities. Its description on the App Store says players will "interact with the most beautiful models and celebrities," naming "Kardashian, Gigi, Beyonce [and] Taylor" among those included.
The first screenshot on the App Store listing clearly appears to be modelled on Selena Gomez -- specifically her photoshoot for the November 2015 issue of Flare Magazine, as you can see below.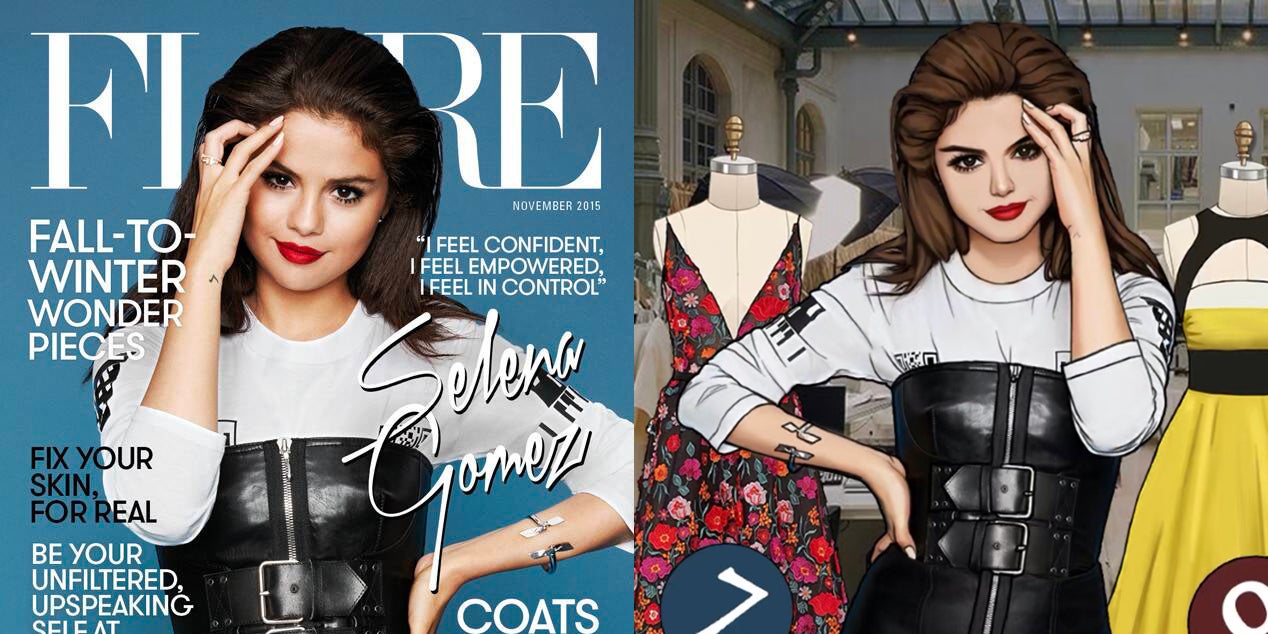 GamesIndustry.biz has reached out to Flare Magazine for comment.
Gomez' suit states: "Defendants never requested, consulted or informed Gomez regarding the use of any of her publicity rights in connection with the game."
It also emphasises that the singer would not have given permission since the game "apparently relies on the unsavoury practice of luring its users to make in-game purchases in amounts as much as $99.99."
A quick browse of the game's screenshots on the App Store also show characters that appear to resemble Taylor Swift, Kim Kardashian, and David and Victoria Beckham.