Sega's profits down 57 per cent in Q1
Pachinko business contributes half of all revenue in the absence of new game releases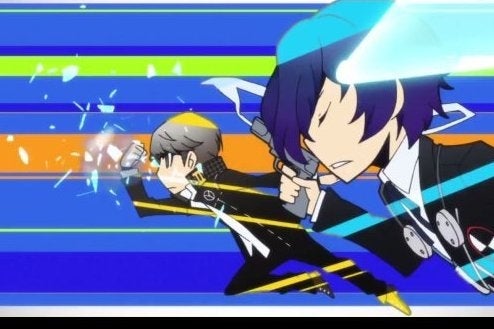 Sega's profits tumbled in the first quarter of the fiscal year, as a barren software release schedule saw its Pachinko and Pachislot business contribute half of its total revenue.
During the quarter ended June 30, 2014, Sega earned ¥88.3 billion ($858 million) in revenue, a marginal increase over the prior year. But net profits were down 57.4 per cent to ¥5.5 billion, and the company expects to make a ¥7 billion ($68 million) loss in the first half of the fiscal year.
Sega released one game at retail in the quarter: Persona Q Shadow of the Labyrinth, which was only launched in Japan, and has sold 250,000 units to date. The company's consumer division registered 1.7 million sales of packaged software in total, but 1.34 million units of that number were from its catalogue.
As a result, Sega's consumer business was a relatively marginal contributor, earning ¥21.4 billion ($208 million) in revenue, around half of which came from digital game sales. The division made an operating loss of ¥282 million ($2.7 million).
Sega's Pachinko and Pachislot division was the biggest earner by far, contributing ¥47.5 billion ($461 million) in revenue and making an operating profit of ¥13 billion ($126 million).