Sega returns to profitability in Q2
London 2012 tie-in drives packaged goods sales to 1.34 million units for the quarter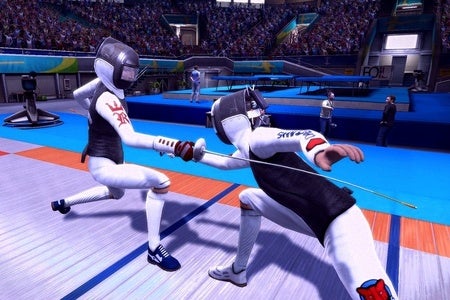 Sega Sammy Holdings returned to profitability in the second quarter as it continues the ongoing restructuring of its US and European business.
In the quarter ended June 30 2012, Sega posted revenues of ¥69.9 billion ($893m / £569m), a 7.1 per cent year-on-year increase. Net profits were ¥2.5 billion ($32m / £20m), versus the ¥2.2 billion loss in the same quarter last year.
Sega's financial report noted "weakened demand" for packaged games due to the economic climate in the US and Europe. The company's only major packaged release was London 2012: The Official Video Game of the Olympic Games. Total packaged sales across all titles for the quarter were 1.34 million - a year-on-year decline.
The Consumer division reported total revenues of ¥15.1 billion ($193m / £123m), down 6.9 per cent from last year. Overall, the division made an operating loss of ¥1.5 billion ($19m / £12m).
In March, Sega announced a major restructuring plan to attempt to restore the business to consistent profitability. This involved closing a number of European offices, and streamlining its game portfolio to concentrate on prominent IP like Sonic, Total War and Football Manager.