Sega narrows its losses in games in Q1
But the sluggish performance of its Pachinko business drags the company into the red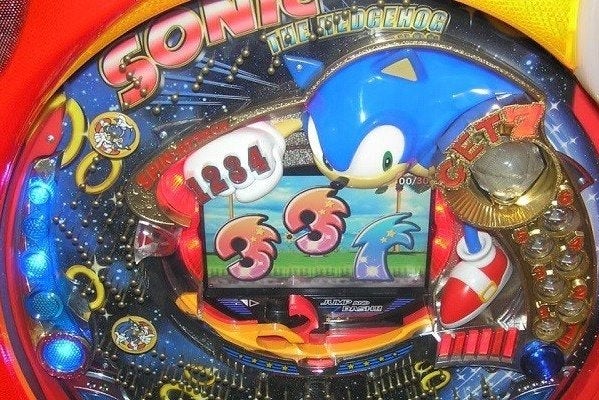 Sega's games division improved its performance in the first fiscal quarter, but an absence of new releases in its Pachinko and Pachislot business dragged the company into the red overall.
Entertainment Contents, which represents the company's packaged and digital games, earned ¥41.9 billion ($337 million) in revenue in Q1, up 4 per cent. In the same period last year the division made a ¥1.3 billion loss, but it has reduced that to 739 million ($5.9 million).
At the end of the last financial year, Sega described the performance of its packaged games - amounting to 12.3 million units over 12 months, including downloads - in less than favourable terms. With no major new releases of this kind in Q1, there's no sign yet that the tide has turned. Overall, the company moved 1.83 million units, up from 1.7 million a year before.
Only 330,000 of those units were sold in Japan, however, underlining the degree to which the company now regards its domestic market as a mobile space. Sega distributed 46 digital free-to-play games in Q1, the majority of them in Japan. Over the three month period, it attracted an average of 5.49 million MAUs, down from 6.69 million in the same quarter last year.
Overall, though, Sega made a loss of ¥7.9 billion ($63.6 million) in the first quarter, down from a ¥5.1 billion profit last year, and total revenue slipped by 41 per cent to ¥53 billion ($427 million). The company's management attributed this to its Pachislot, where sales fell 83 per cent due to an absence of new releases, and made a ¥6.7 billion ($54 million) loss overall.
The second quarter will yield a larger number of new releases in both the Pachislot and Entertainment Contents divisions, though exactly how much that will improve Sega's bottom line remains to be seen. In terms of games, new releases will include Xuccess Heaven and Chaos Dragon.