Sega misses lowered six-month profit forecast
Company is nevertheless back in the black despite a lack of major new releases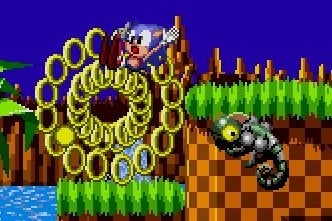 Sega just missed its revenue and profit forecasts for the first half of the fiscal year, despite having lowered those forecasts as recently as one month ago.
Overall, the company earned ¥154.3 billion in revenue ($830 million), down 1.1 per cent on its most recent forecast - which had itself been lowered by 22 per cent from previous estimates. Ultimately, it meant that Sega earned 2.2 per cent less revenue than the same period last year.
The impact on profit was more noticeable, mainly because the numbers are small enough to magnify the changes. Sega's net profit was ¥2 billion less than its recent revision, but given that it left the final amount at ¥964 million ($5.2 million) that is a 68 per cent change for the worse. Still, it represents an improvement over the ¥2.8 billion loss it made last year.
For the most part, these lower results are down to Sega's Pachinko business, which earned almost ¥40 billion less than expected. The Entertainment Contents division, which covers both digital and packaged games in addition to Amusements, earned ¥8 billion below expectations.
Entertainment Contents made ¥90.6 billion ($487 million), basically flat year-on-year. However, that performance was sustained by its growing Amusements business; both digital and packaged games were down over the same period last year, earning ¥25.8 billion (-5 per cent) and ¥14.6 billion (-11 per cent) respectively. The division made an operating profit of ¥1.6 billion ($8.6 million).
In a statement released alongside the results, Sega commented: "Performance in the digital game software field in the first half of the year ending March 31, 2016 were [sic] below the initial plan because the Group made a strategic revision to the timing of the launch of titles in response to intensifying competition and also because certain titles were less well-received than expected.
"In the packaged game software field, sales amounted to [3.28 million] copies, which was lower than the level in the same period of the previous fiscal year due to the lack of sales of major titles."