Sega criticised for launching Golden Axe prototype created "under crunch conditions"
Update: Sega edited the Steam page and said in a statement that it "didn't mean to dredge up painful memories"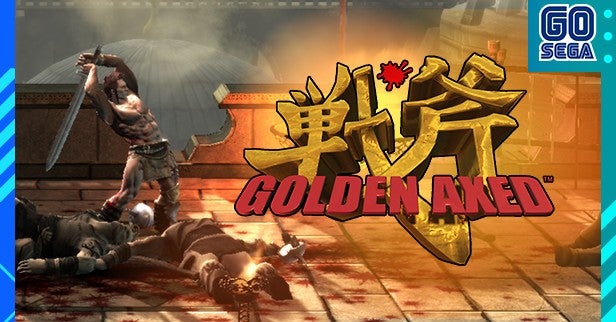 Original story: Sega has come under fire from a former employee for releasing a previously cancelled title developed under intensive conditions.
Golden Axed: A Cancelled Prototype is launching this week as part of the company's 60th anniversary celebrations, and offers a single-stage vertical slice from an attempted series reboot.
But Tim Dawson, co-founder of Unpacking developer Witch Beam and former senior animator at Sega Studios Australia, criticised the publisher's decision to launch Golden Axed.
Dawson, fellow Witch Beam co-founder Sanatana Mishra, and the rest of a small team developed the prototype while working at Sega.
"[I] woke up to the surprising news that Sega is releasing the Golden Axe prototype I coded in 2012 under crunch conditions," Dawson said on Twitter, later mentioning 14-hour days. "At least I'm not alone -- this appears to be a surprise to everyone I know who actually worked on it.
"This project was my personal nexus of nightmare hours, inept management, industry realisations and heroics achieved with a small team under unreasonable conditions, so it's an odd feeling to see it surface eight years later without context, credits and with a joke title sequence."
During the original project, the team was asked to make a "polished gameplay prototype" for an internal Golden Axe pitch in two weeks. The mandate was for a darker take on Golden Axe, which the team tried to combine with the "spirit of the original game," Dawson said. They were assured that management would let them develop the prototype their own way.
But they ended up being pressured by a "lead designer who thought he was designing it," and who would "invent arbitrary challenges," Dawson reported.
After a week and a half, a build of the prototype was showcased to the management team, who didn't like it. They argued that there was no "wow factor," and that it "wasn't a God of War-like 3D brawler like [they] wanted," among other critiques.
"I experienced a moment of clarity," Dawson said. "Either they couldn't see what was in front of them or wanted me to feel bad because it's the only way they knew how to manage. I was 'the guy who makes playable prototypes', I had over delivered and if they didn't want that, THEY had screwed up."
Dawson and his team decided to ignore the feedback, and kept working on the prototype respecting their original vision. When the finished build was unveiled, the reactions were completely different.
"The same management team that negged me earlier lined up to tell me how good it was now," Dawson said. "I felt dead inside. Not just because of a couple of long 7 day work weeks and [the] start of the [repetitive strain injury] in my right arm that would go on to jeopardise development of [Witch Beam's] Android Cactus, but because I had no trust left in the people who ran things."
In his thread, the developer quoted the title's Steam page, which says that "Golden Axed may be janky, may be buggy, may be an artifact of its time, but it offers a unique glimpse into the prospect of a project that could have been." On that note, Dawson concluded: "Go fuck yourself, parasites."
He later posted another tweet clarifying that he's not telling people not to play it and that he understands Sega still has ownership, saying: "If you're excited to play an old prototype, that's fine! Bunch of people including me worked hard on it. And obviously Sega owns it and any work I did, it's just a bit weird they're saying they reached out to the original team."
Mishra reacted to Dawson's thread, saying that he personally probably would have never said anything publicly about his time at Sega but feels like "the random release of stuff without any context or even attempts to be like 'Hey we're gonna put that thing ya'll made public' is enough to make [him] not care anymore."
Sega Studios Australia shut down in April 2013.
Update: Sega Europe reacted to Dawson's thread, saying it did reach out to former members of the Golden Axe: Reborn development team to produce the prototype of the game for Steam.
In a statement shared with GamesIndustry.biz, the publisher added: "We wanted to bring the work of the developers at the time to light and celebrate it as a part of our history. Something we didn't get the chance to do first time around. We certainly didn't mean to dredge up painful memories for Mr. Dawson and his former colleagues or appear disrespectful."
The publisher also edited the copy of the Steam page for Golden Axed: A Cancelled Prototype, removing mentions of it being "buggy" and "janky." It now reads that the game "offers a unique glimpse into the prospect of a project that could have been, and a rare peek behind the curtain at the sometimes tumultuous world of video game development."
Sega added: "We've removed the line from the Steam copy that could have been taken as a slur on the development and would like to reassure everyone that it was intended as a comment on the build we had ported to PC, not the quality of the original work. We're hoping lots of fans play the prototype and can appreciate the work he and his colleagues put into this developing this prototype."