Sega announces Astro City Mini arcade cabinet
Tiny arcade machine comes pre-loaded with 36 Sega arcade titles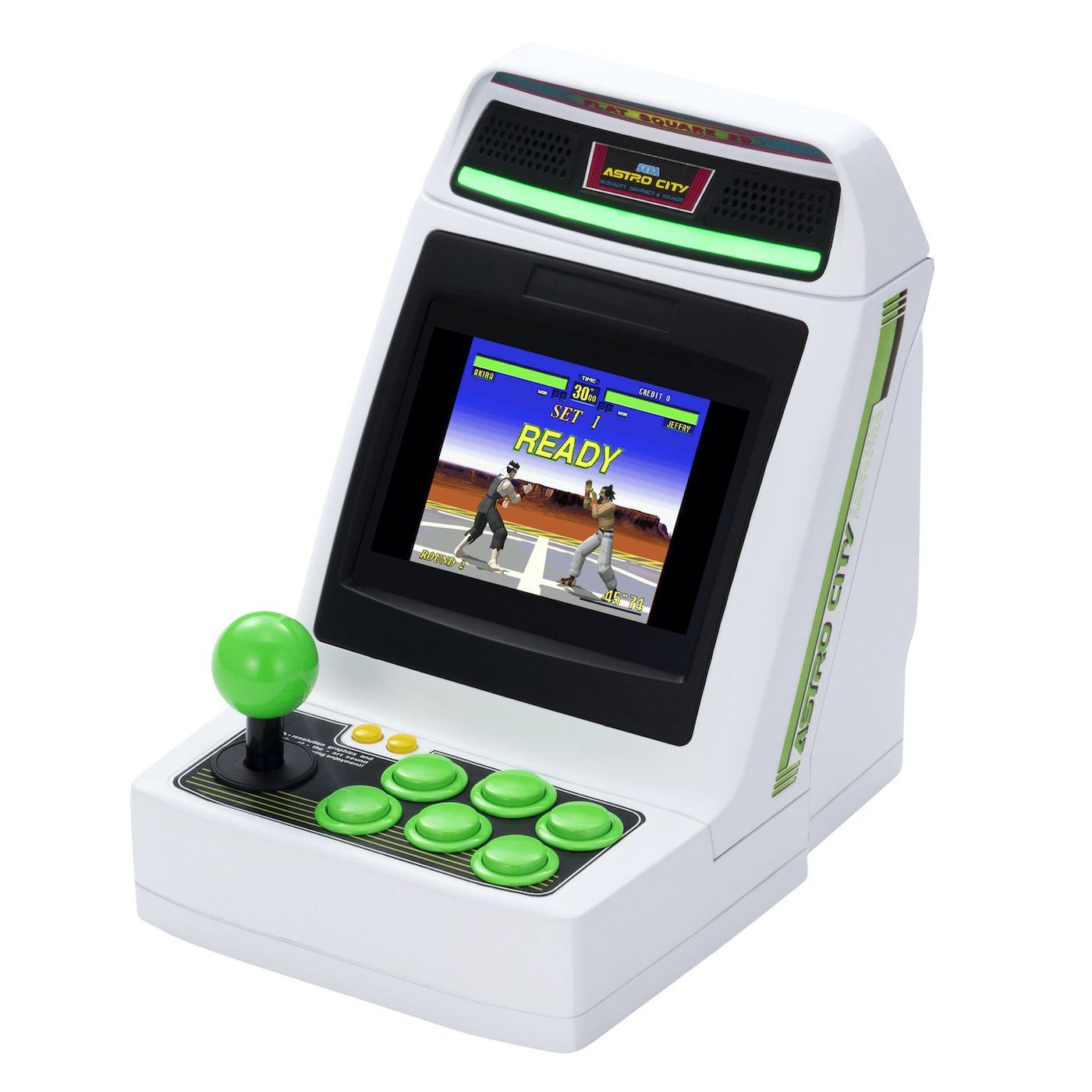 Sega has announced another miniature vehicle for its retro titles: the Sega Astro City Mini.
As reported by The Verge, the Sega Astro City Mini is a tiny arcade machine that will be sold pre-loaded with 36 titles, including Alien Syndrome, Alien Storm, Golden Axe, Golden Axe: The Revenge of Death Adder, Columns II, Dark Edge, Puzzle & Action: Tant-R, Virtua Fighter, Fantasy Zone, and Altered Beast.
The machine includes an HDMI-out, two USB-A ports, a micro-USB port, and a headphone jack, so it can be connected to a TV or other device in addition to being playable on its own screen.
Currently, there's no word on a Western release date, though the Astro City Mini is slated for a Japanese release by the end of 2020 for around ¥12,800 ($120 USD).
The Astro City Mini appears to follow in the footsteps of other Sega retro systems, including the already-released Sega Mega Drive Mini, and the recently-announced Game Gear Micro.