Sega reveals Game Gear Micro
Miniature retro handheld confirmed for October Japan launch in four colors, each with a different selection of four games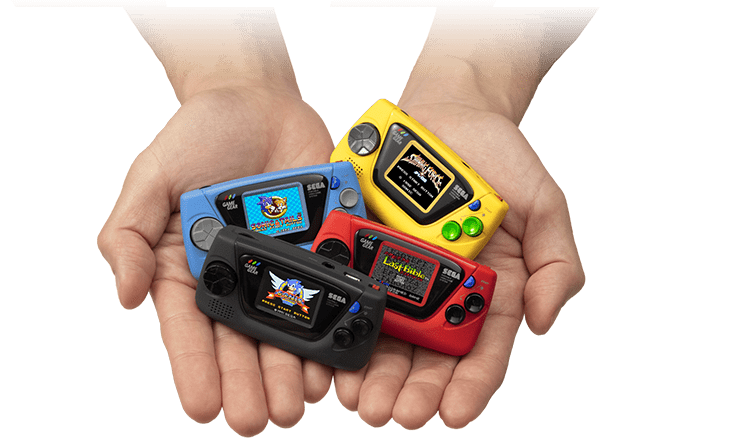 The Game Gear turns 30 this year, and Sega is marking the occasion with the release of a new retro offering, the Game Gear Micro.
Set for Japanese release October 6, the Game Gear Micro will come in four different colors, each with a different selection of games. Sega says the overall unit will be 40% smaller than the original Game Gear, with a roughly one-inch screen.
Each version of the Game Gear Micro will sell for ¥4,980 (about $46 or £36). Those who preorder all four colors will also be able to purchase a "Big Window" magnifying attachment to make the action easier to see.
The black system will come with Sonic the Hedgehog, Puyo Puyo 2, OutRun, and Royal Stone, while the blue system will feature Sonic & Tales, Gunstar Heroes, Sylvan Tale, and Baku Baku Animal.
The yellow system is mostly devoted to Sega's Shining Force series, with three Game Gear Shining Force Gaiden titles, as well as the Puyo Puyo spin-off Nazu Puyo.
Finally, the red system pays homage to the past work of Sega's Atlus subsidiary, with two Last Bible games from the Megami Tensei series, along with Sega franchises Columns and The G.G. Shinobi.
Sega has not yet announced release plans for the Game Gear Micro beyond Japan.